Skiing in Dubai: Record-breaking indoor ski slope part of $6.7bn project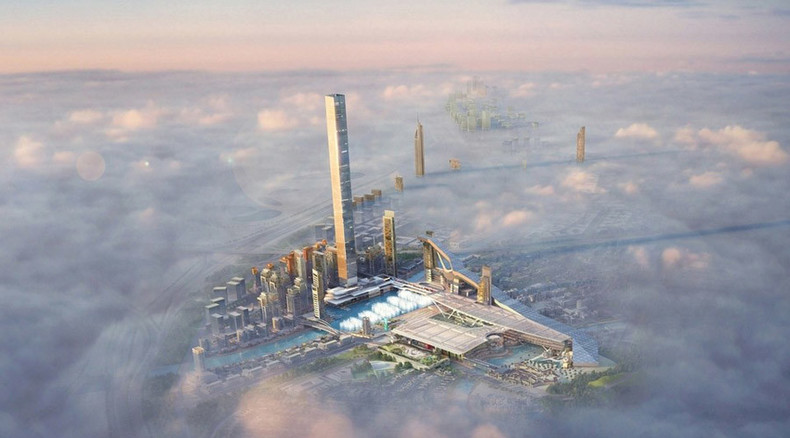 Dubai refuses to stop when it comes to complicated architectural projects and solutions – the kingdom is now building the world's longest ski slope – all in sweltering 40+C heat, as part of a project intending to break five world records.
Promising this to be the biggest indoor slope the world has ever seen, the Gulf emirate announced that the course would run 1.2km, Al-Bayan daily reports.
To the layperson, it might be unclear why a project of this magnitude and ambition is being undertaken now – the emirate already holds second place for longest indoor ski slope, at a facility that opened in 2005 in the Mall of the Emirates. The Guinness book of records puts it at 400 meters, surpassed only by Germany's AlpinCenter, with 640 meters.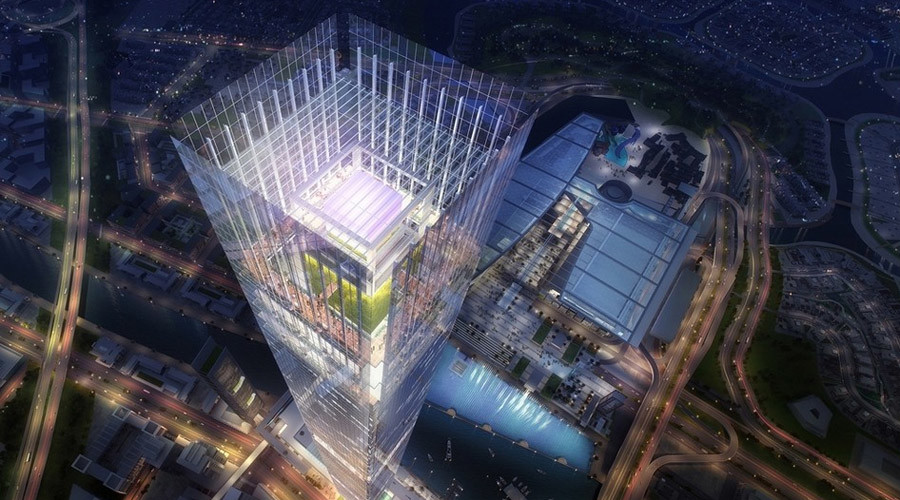 The new project is part of a greater scheme – the Meydan One, which will also boast the world's tallest residential building (711 meters or 2,333ft), a dancing fountain rising up to over half of that, a humongous shopping center and other facilities that promise to leave an impression, despite not being the largest of their kind.
And as if to whip Burj Khalifa's engineers back into shape, the project vows to offer an even more striking 360-degree observation deck, beating the Khalifa's 555 meters with a new 655-meter one. And if that wasn't enough – a new restaurant situated about 675 meters from the ground.
All of this will, of course, carry the kind of extravagant price tag that would be enough to pull a war-torn country out of poverty: between 25 to 30 billion dirhams ($6.8-8.1 billion).
The grandiose complex is to house a whopping 78,000 people and its residents will enjoy a 300-meter beach.
"In a city which never stops innovating, today's announcement is significant for the future of Dubai and the UAE," project chairman Saeed al-Tayer told local newspaper the National.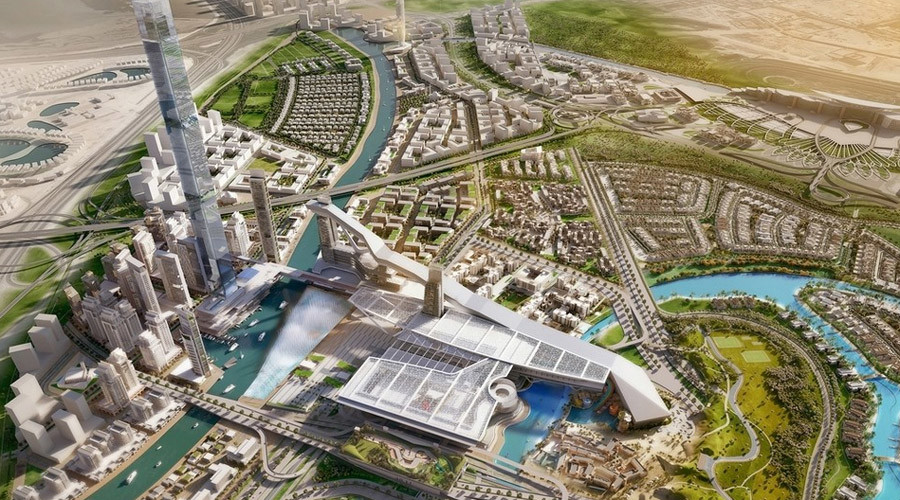 And this is not the only project currently shooting for the stars – the UAE is also in the works to build the first fully-functional 3D-printed office building.
Some might view the emirates as unnecessarily extravagant, but no one can accuse the UAE of failing to wow crowds, especially when you're being offered the possibility of trading your skiing gear for a swimsuit in a matter of minutes.