Biggest superstorm of 2015 to strike Japan & Taiwan this week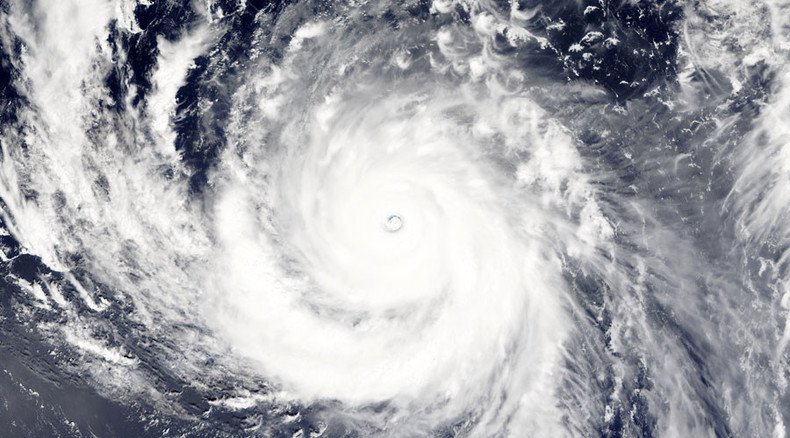 The most powerful storm of 2015 is on a collision course with Japan and Taiwan. With winds of over 350kmh, Typhoon Soudelor has already wreaked havoc on a group of tiny islands in the Pacific Ocean. It is expected to make landfall sometime on Thursday.
The tropical storm ripped through the Northern Marianas on Sunday, which are some 2,500km due east of the Philippines. However, it hasn't taken any lives yet. Winds have been gusting up to 354kmh (220mph) according to the Joint Typhoon Warning Center, as cited by AFP and it is stronger than Cyclone Pam, so far the strongest storm of 2015, which claimed 15 lives in Vanuatu when it struck five months ago.
Typhoon Soudelor became 2015's fifth super typhoon on Monday. A super typhoon is defined by sustained wind speeds of at least 241kmh (150mph).
"I've seen multiple primary power poles down; I've seen cars flipped over the road; I've seen lots of torn roofs," John Hirsh, executive director of the American Red Cross in Saipan, told Pacific Daily News, as cited by AFP.
He added that there was "extensive" damage across the island and there had been a lot of damage to public infrastructure. A total of 400 people had to be evacuated and were housed in emergency shelters, while the acting governor Ralph Torres declared a "state of major disaster and significant emergency."
The category five storm is expected to gather in strength over the next 24 hours, according to the Weather Channel.
Meanwhile, the Taiwanese Central Weather Bureau has described the storm as a "single wolf" typhoon. Although it is still 2,000 kilometers away, it is moving at a speed of 21kmh. The bureau says it's too early to say if the whole of the country will be affected. The typhoon could change course, but the north east of the country, where the capital Tapei is located, is predicted to be worst affected.
The storm is likely to be downgraded to a category four or three storm by the time it makes landfall.
The Kadena airbase in Okinawa is also at risk of being caught in the storm's path, but weather experts again say it is too early to say with what strength the typhoon will strike, or whether it will miss altogether.
Tropical typhoons and cyclones typically form in the western Pacific between May and October with Pam being the mother of them all so far this year.
You can share this story on social media: