Heartwarming pics of Beijing hero cop rescuing baby girl from public toilet (PHOTOS)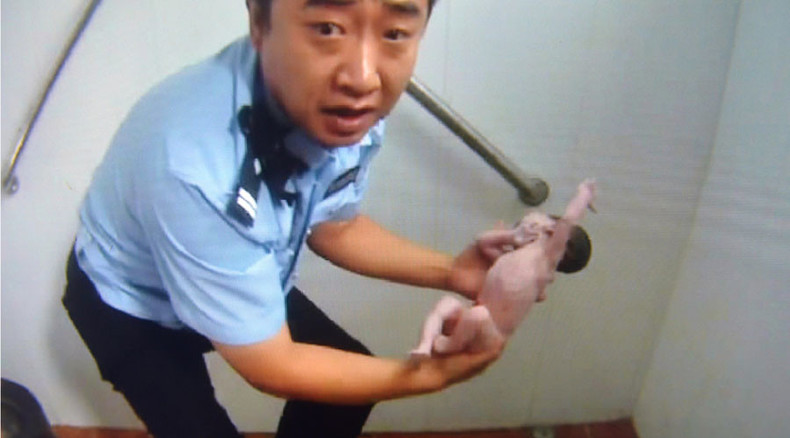 The picture of a heroic Chinese cop rescuing a newborn baby girl, who was dumped in the pipe of a public toilet in Beijing, has captured a lot of hearts. The baby survived and is now recovering in a local hospital thanks to her guardian angel.
A police station in western Beijing received a call from locals who said they heard baby crying in the public toilet. The officer Qian Feng immediately rushed to the scene and discovered the tiny infant.
"The baby's head was pointing downwards and her whole body had already fallen into the drain. We could only see the baby's feet from the side," Qian Feng told the Beijing Times.
READ MORE: Turkey miracle: 2-week-old baby pulled alive from rubble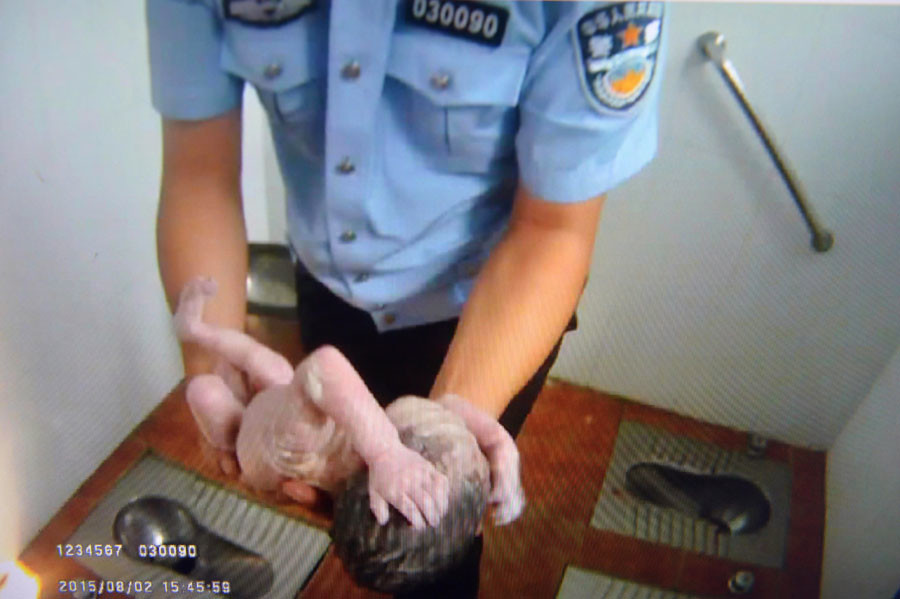 The baby was wrapped in a towel and taken to a near-by hospital. According to Chinese media reports, the infant is healthy and is now recovering.
Officers also found blood around the lavatory bowl where the baby was found which indicated she was born in the toilet and abandoned there. Police are now trying to establish the identity of the baby's mother.
READ MORE: China eases notorious one-child policy, abolishes labor camps
This is not the first 'miracle' baby rescue in China. In 2013, a newborn baby boy was dumped in a toilet and had to be cut free by firefighters in Zhejiang. The infant suffered cuts and bruises but survived.
You can share this story on social media: