Cute raccoon loves milk so much it almost forgets to breathe (VIDEO)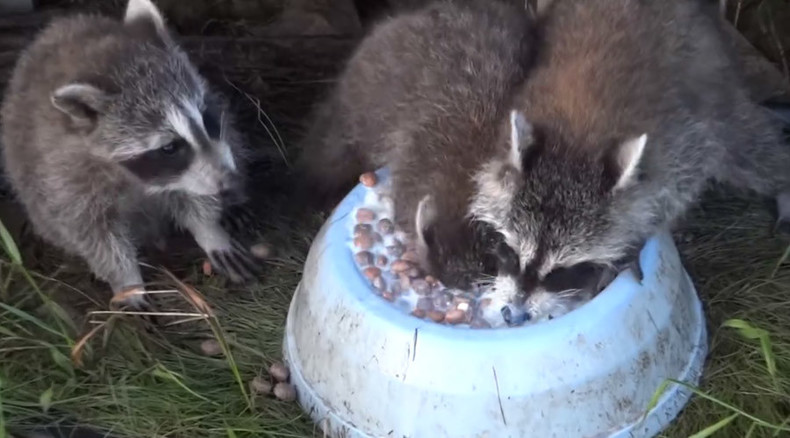 A small raccoon that literally dives into a bowl of cereal and apparently doesn't want to share the treat with his accomplices has been caught on camera and is doing the rounds on Facebook and YouTube.
"Here are the young raccoons that now live under my lower deck. This is meal time," Joel Rosenthal from the town of Hillsboro, West Virginia, who posted the video on Facebook, wrote.
The furry trio received something that looks like crunchy pieces with milk. Then comes a headfirst plunge broken up by occasional surfacing for air - even a milk addiction has its limits.
While one of the three watches the gluttonous pal quite patiently, another raccoon attempts to grab a taste of the delicious meal. However, the king of the bowl is not keen on sharing.
The 'milk-dive' footage has received more than 2,000 shares and has over 120,000 views so far.