Password is… your voice: Dutch bank releases app with voiceprint security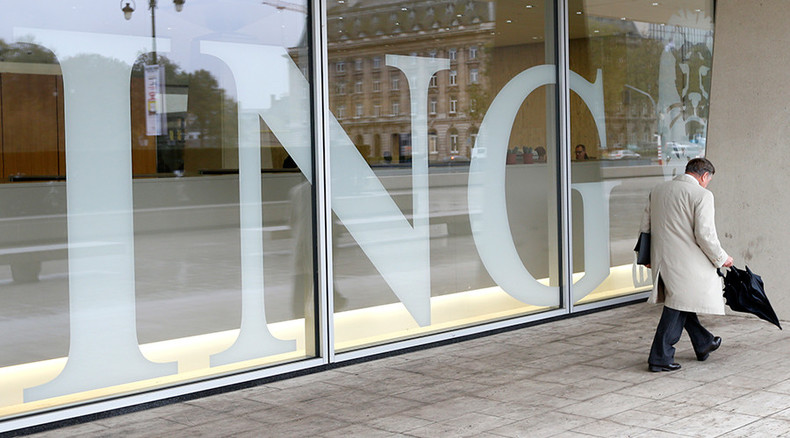 Dutch bank ING is offering its clients a new online banking service: customers can now make payments using their voice without entering PIN codes.
Users only need to say a short phrase to access their accounts – the program will compare the voice with a file stored in the app.

"Thanks in part to the inclusion of biometric applications, we are able to make banking faster, smoother and easier for our customers and improve access," said Jeroen Losekoot, Internet & mobile marketing manager at ING, as cited by the Daily Mail.
"This allows them to have greater control over their finances," he added.
The technology is provided by Nuance, a biometrics company which specializes in speech recognition programs. ING was already using Nuance technology to enable clients to perform certain tasks in the app orally.

"By becoming the first bank in the Netherlands to incorporate voice biometrics into the mobile banking app, ING Netherlands is leading the charge in innovation by utilizing an effective solution that is natural and intuitive," said Robert Weideman, executive vice president and general manager for Nuance's Enterprise Division.
Besides client convenience, voice biometrics has another advantage – it provides accounts with a higher level of security. Mimicking a person's voice is believed to be much more difficult than obtaining access to cards and passwords. It is not 100 percent fool-proof, however, as voices can apparently be recorded and played back.

Still, voiceprints seem to be booming in banking worldwide, with various financial institutions quietly testing and rolling out similar security systems. ICICI, India's largest private sector bank, for example, launched a voice recognition service at the end of May. While the press-release announcing the feature describes a system that "authenticates customers based on their speech patterns," it is being advertised with a picture saying: "Just a hello is enough!"