Stunning footage of Reunion island volcano spewing lava (VIDEO)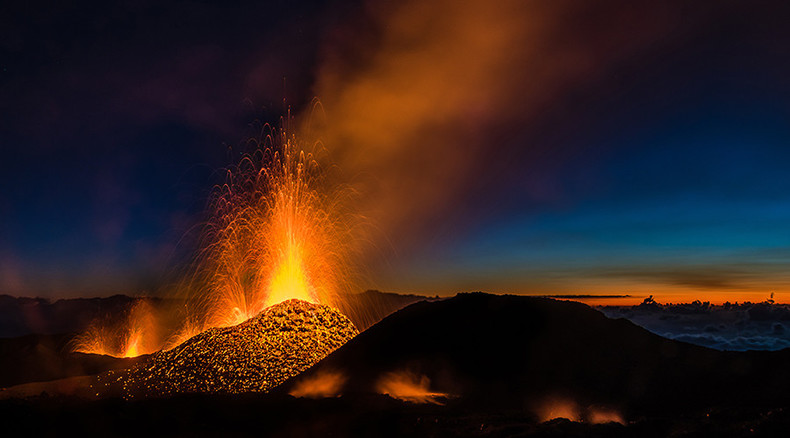 A new jaw-dropping up-close video displays the eruption of the Piton de la Fournaise volcano located on Reunion Island in the Indian Ocean near Madagascar.
New footage of the eruption, which prompted evacuation on Friday, shows the fiery rivers of lava running down the slopes of the Piton de la Fournaise.
The eruption lasted for three days before ending on Sunday shortly after 11 am local time, according the island's volcanic observatory. Piton de la Fournaise is a World Heritage Site and is one of the most active volcanoes in the world.
The volcanic activity reportedly hampered the work of Malaysian investigators examining suspected debris of the MH370 flight found by beachcombers on Reunion Island on Wednesday.
READ MORE: Madagascar aircraft part belongs to Boeing 777 – Malaysian official
Malaysian airlines flight MH370 went missing on March 8, 2014, with 239 people on board shortly after taking off from the Malaysian capital of Kuala Lumpur en route to Beijing. Its disappearance prompted a massive international search lasting more than a year in the South Indian Ocean, the China Sea, and the Gulf of Thailand.
If speculations about the wreckage prove to be correct, the find would be the first major development in the investigation.