TEPCO removes 20-ton fuel handling machine from Fukushima fuel pool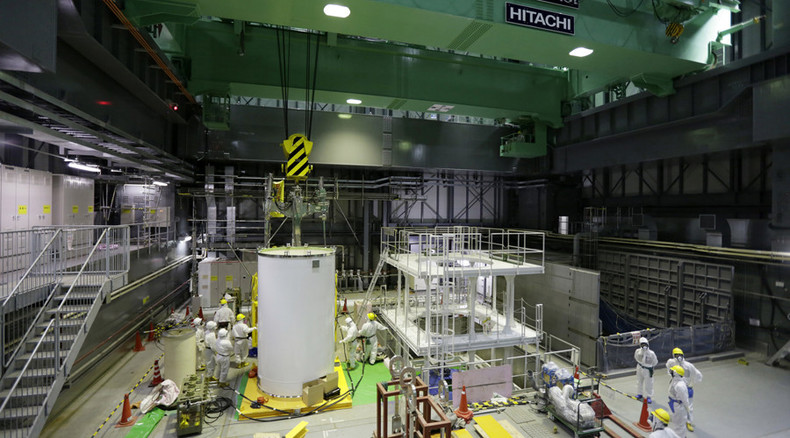 After months of preparations Tokyo Electric Power Co. (TEPCO) has managed to remove the 20-ton piece of rubble – a damaged fuel handling machine (FHM) – from the Fukushima fuel pool of Reactor 3's building.
The biggest piece of the debris, 14 meters long, was lifted from the spent fuel pool with the help of two 600-ton cranes equipped with a special hook and clamps, TEPCO said in a statement. After that the damaged FHM was carefully put on the ground.
The operation is a key step for removal of 514 spent fuel assemblies from the pool which are still hot.
Before the one-hour-long operation, TEPCO had completed a number of preparatory works such as preventing oil leakage from FHM.
"The successful completion of this complex task is a credit to the hard work and collaborative spirit of many people from many organizations who have worked together," Naohiro Masuda, Chief Decommissioning Officer, said.
Before the 2011 accident FHM was used to move nuclear fuel assemblies into the core of reactor and move the spent ones to the spent fuel storage pool.
After lifting smaller debris TEPCO plans to start fuel-removal operation not earlier than in January 2018 after installing special equipment on the reactor building, the Asahi Shimbun reports.
Fukushima nuclear disaster took place on March, 11, 2011 when a tsunami damaged critical cooling systems which led to meltdowns of three of the six reactors.