Clash of titans: Tank biathlon starts 2015 International Military Games nr Moscow
The International Tank Biathlon Championship has kicked off at the Alabino firing range near Moscow with tank crews from 13 countries competing in precision and speed.
The Tank Biathlon is the first event in the International Military Games held August 1-15.

Tank crews from Russia, China, Angola, Armenia, Venezuela, India, Kazakhstan, Kyrgyzstan, Kuwait, Mongolia, Nicaragua, Serbia and Tajikistan are taking part in the tank biathlon championship held for the third time in history.


The tank contest follows the rules of a classic biathlon, with each vehicle aiming to cover around 20 kilometers in the shortest time possible while shooting at various targets.

All teams but one are using Russian-made T-72B3 tanks. The Chinese are competing with their own tanks, the TYPE 96A.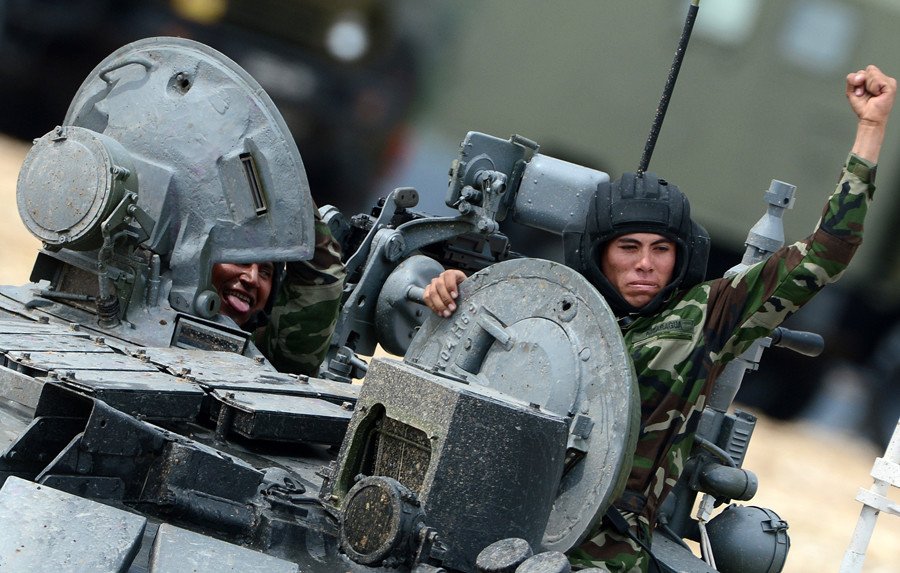 READ MORE: Russia hosts Tank Biathlon 2015: 13 nations attending, China brings own tanks

The tank teams have received various colors, with the Russian team playing in red. During the first round Saturday, the Russian team challenged crews from Angola using blue tanks and Mongolia who have green ones.

The first International Tank Biathlon Championship – a competition invented by the Russian military – was held in 2013. This year the obstacles have been made more complex with some new elements added, including new types of gunnery exercises.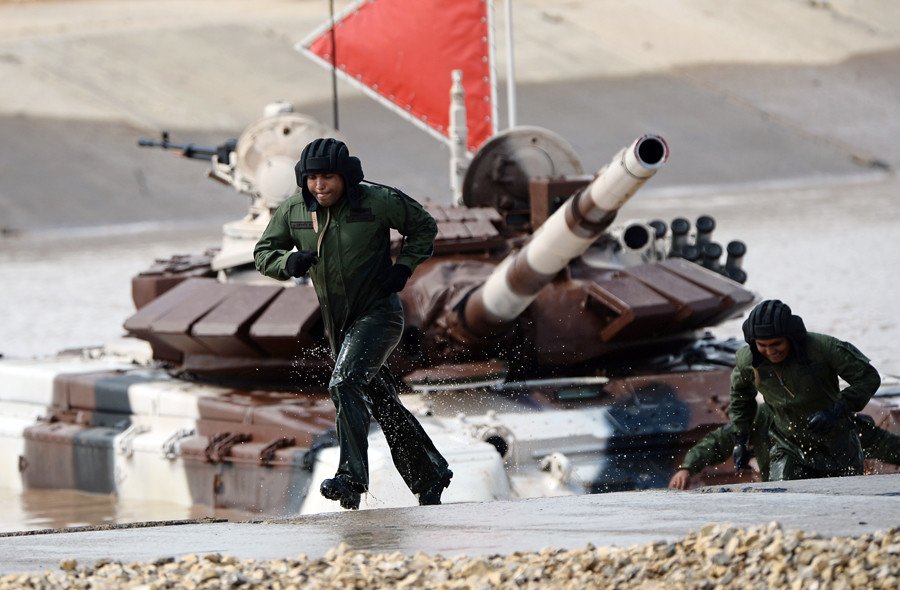 Athletes, dancers, actors as well as Russian military took part in the opening ceremony of the games on Saturday. The audience also witnessed a "tank ballet" with the vehicles "dancing" to pieces of classical music and an air show by the Russian Knights aerobatic display team.

The Russian Defense Minister Sergey Shoigu welcomed the guests and competitors on Saturday. "It is gratifying to say that people bearing arms and riding awe-inspiring military hardware are meeting here, on the hospitable Russian soil, as friends, that at the end of their competitions they will shake hands with a smile and joy in their rivals' success," he said.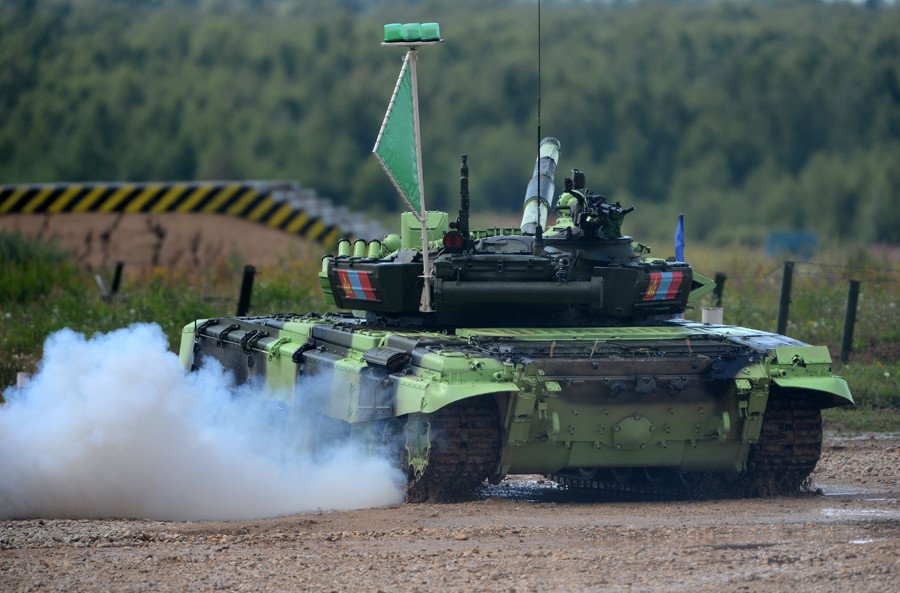 READ MORE: Tank biathlon: First comp in new paramilitary sport starts near Moscow
The International Military Games will see 14 contests, including Tank Biathlon, AviaDarts, the Caspian Cup and the Suvorov Onslaught, where the military will test its skills on land and in air.

"Within two weeks we will be witnessing competitions of tankers, pilots, paratroopers, sailors, artillerymen, reconnaissance men, as well as military of other specialties," the minister said.
You can share this story on social media: