'Libya is McDonalds for US': How Gaddafi's 'pro-democracy' son stood up against the West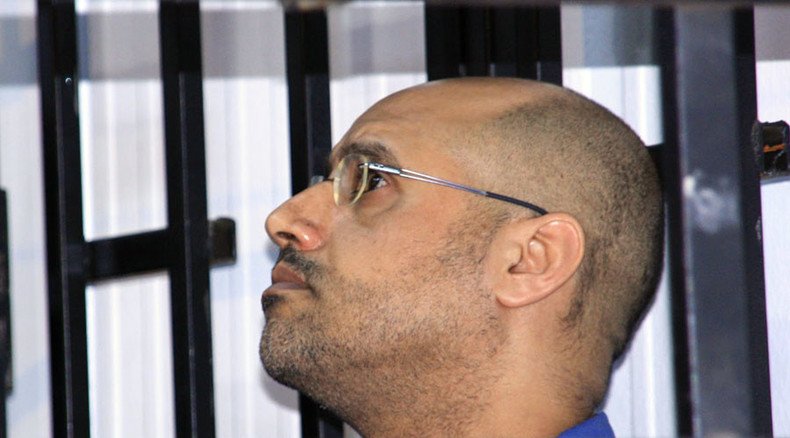 Once hailed by the West as a 'proponent of change,' the son of Libya's slain leader Muammar Gaddafi has been sentenced to death by the self-proclaimed government in Tripoli. RT looks back at Saif Gaddafi's life and interviews.
READ MORE: Gaddafi's son, 8 other former government officials sentenced to death by 'Libyan militia'
Saif al-Islam Gaddafi was sentenced to capital punishment in absentia on Tuesday along with several other members of the country's former government.

The trial, which lasted just two days, was conducted in Tripoli by an unrecognized Islamist government that came to power after forcing the rival government out of the Libyan capital.

A militia group from the town of Zintan is currently holding Saif and it's unclear if the group will agree to give him up in order for the death sentence to be carried out.

Despite never having occupied any official positions in the Libyan government, Saif was the second most recognized person in the country and persistently denied claims that he was his father's most likely successor.

"This is not a private farm to be inherited" and passing of power from father to son would put Libya "at square one again" in terms of political development, he said in a famous 2008 speech.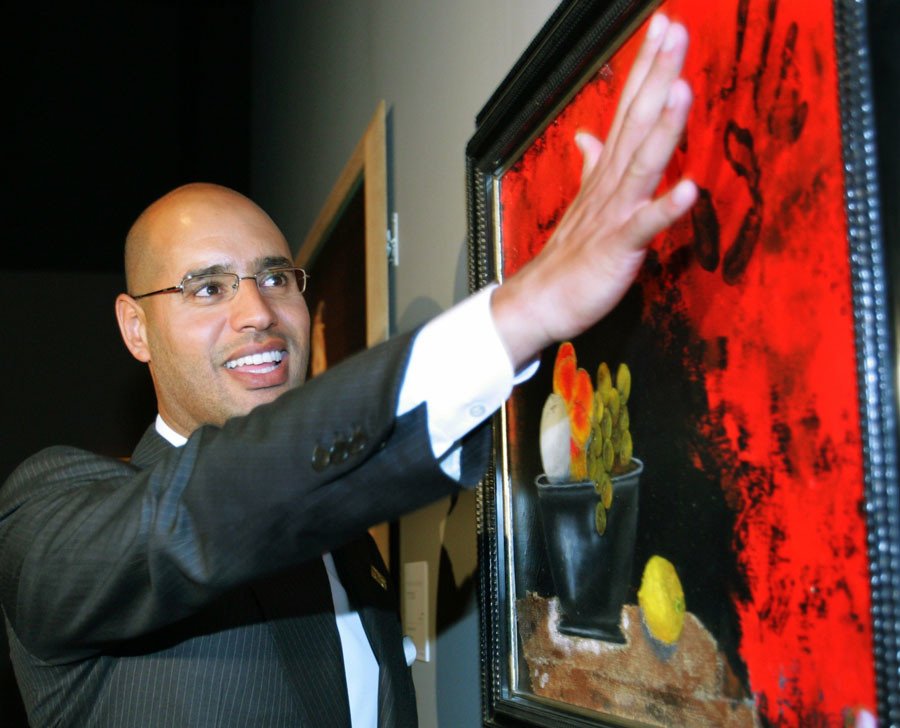 Saif al-Islam, which translates as the 'sword of Islam' from Arabic, was educated in the West and is fluent in English, German and French.

In 2008, he was awarded a PhD from the London School of Economics (LSE) for his work entitled: "The role of civil society in the democratization of global governance institutions: from 'soft power' to collective decision-making?" His professors praised the member of Libya's ruling family for drawing his inspiration from democracy and liberal values.

In one of the oft-cited conversations Gaddafi's son had with an unnamed US congressional aide, Saif said Libya needed "democracy" most of all. When asked if he meant the country needed "more democracy," Saif appeared to be openly critical of his father's government, saying "No. 'More democracy' would imply that we had some."

Saif was also known to have exerted a moderating influence on his father by, among other things, persuading Colonel Gaddafi to halt plans for developing chemical and nuclear weapons.

"We need a constitution. You cannot run a country without having a constitution, without basic laws. It's a must…The way of governance needs to be revised dramatically and in a very serious way. This is priority number one," he said back in 2010.

Saif's charity, the Gaddafi International Charity and Development Foundation (GICDF), helped mediate many hostage situations involving various Islamist militant groups.
READ MORE: 'Show trial': Gaddafi's son Saif sentenced to death in absentia

Saif was instrumental in securing the release of six foreign medics who had been sentenced to death for allegedly infecting 400 children with HIV in 1998 at the El-Fatih Children's Hospital in Benghazi.

Following the deadly quake in Haiti, Gaddafi's second son organized the delivery of tons of aid to the devastated island nation.

However, this was all forgotten once the West decided to back the Islamist rebels when the Arab Spring reached Libya.

The 48-year-old was quickly rebranded as a psychotic, unhinged eccentric, who had plagiarized his PhD dissertation and allegedly kept tigers and falcons as pets.
In March 2011, the US and its NATO allies began airstrikes against Libyan government forces, helping the anti-Gadaffi rebels to advance.

But Gaddafi's son spread confusion in the political circles of France, one of the active participants in the military campaign, by saying that Libya had sponsored President Nicolas Sarkozy's victorious presidential campaign in 2007.

"Sarkozy must give back the money he took from Libya to finance his electoral campaign. We funded it and we have all the details and are ready to reveal everything," he told the Euronews channel.

The International Criminal Court issued an arrest warrant for Saif in June. He was charged with crimes against humanity, including torture and killing of civilians – allegations he denied.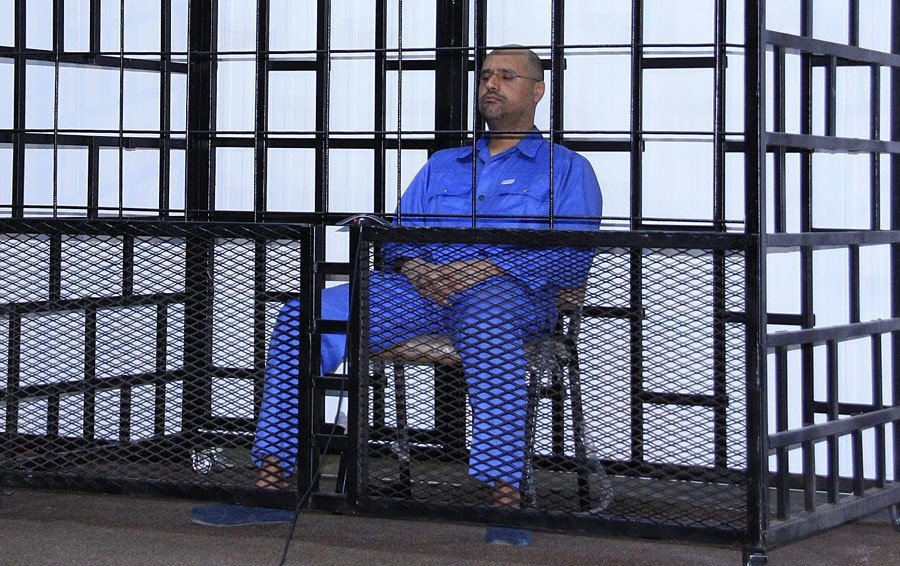 He continued his anti-Western rhetoric in an interview with RT, saying that it was a bad idea to try making friends with the EU.

"Many countries, Iran and North Korea are among them, told us it was our mistake to give up, to have stopped developing long-range missiles and to become friendly with the West. Our example means one should never trust the West and should always be on alert – for them it is fine to change their mind overnight and start bombing Libya," Gaddafi's son explained.

Saif also compared Libya to the McDonalds fast-food chain, arguing that the US and their allies were not after Colonel Gaddafi, but the country's resources.

"NATO and rebels – both are in a hurry. They want to finish as soon as possible because they're hungry. They're tired. They want to share the cake. For them Libya is like fast-food, like McDonald's. Fast because everything should be fast – fast war; fast airlines; fast bullets; fast victory. But we are very patient because it's our country," Saif told RT.

It was initially believed that Saif Gadaffi had been killed on the same day as his father Muammar during the October 20 siege of Sirte.
However, he appeared on TV several days later, saying that he was ready to fight to take the country back from the insurgents.

"We continue our resistance. I am in Libya, I am alive, free and intend to go to the very end and exact revenge," the man said on Syria's Arrai channel.

Saif's struggle was short-lived, as he was captured on November 11 by the Zintan militias.

Reports claimed he was betrayed by a man who had been hired for one million euro to arrange his escape from Libya to Niger.

Saif was flown by plane to the town of Zintan, 136 kilometers (85 mi) southwest of Tripoli, and has been kept in custody there since then, as the local armed group has rejected all extradition calls from the International Criminal Court.

In 2013, Saif said he would want to be tried not in Tripoli or the Hague, but only in Zintan.

"Zintan is part of Libya and I don't have the desire to move to anywhere else," Saif was cited as saying by Reuters.
You can share this story on social media: