Police hunt for suspect after 2 injured in Barcelona's La Rambla shooting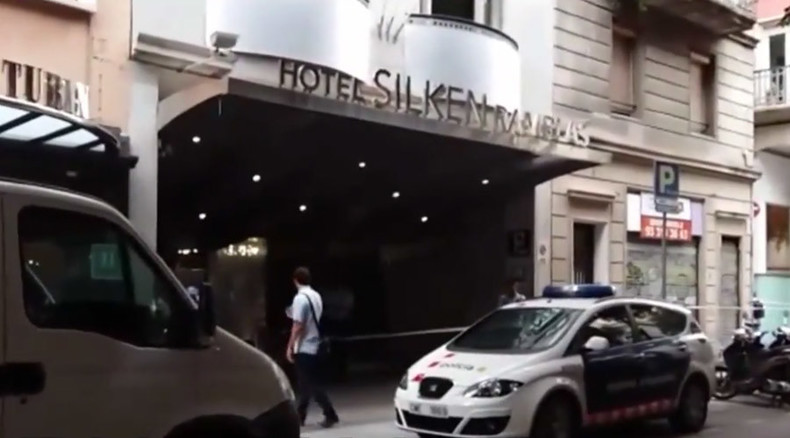 Two people have been injured, one critically, in a shootout in Barcelona's main tourist district La Rambla, Spanish police said. Police are now searching for a masked gunman who escaped the scene.
An armed man wearing a balaclava reportedly began shooting at the entrance and lobby of the Hotel Silken.
The two victims were standing right outside the hotel when the shooter approached and began firing, a regional police official told AP. One of the men was shot and taken to hospital in a critical condition. The other received light injuries from a broken glass.
The incident took place on the intersection of La Rambla and Pinto Fortuny streets, causing panic among tourists and locals, according to El Pais.
There were earlier reports that two attackers were involved and one of them had been killed by police, but this information was never confirmed.
Spanish media quoted witnesses as saying that several men had fled the scene with police in pursuit.
At this point, police are looking for just one suspect involved in the shooting.
The motive behind the attack is still unclear, with many theories being bandied about, including speculations that the shooting had been part of a kidnapping attempt or a revenge hit. La Vanguardia newspaper reported that the three men likely knew each other, citing police sources.
At the same time, Catalan Cadena Ser radio cited witnesses who said that a fight had broken out between two men outside the hotel, ending in an exchange of gunfire.
El Mundo paper reported that the shooting was allegedly preceded by an attempted robbery of a foreign tourist.