Cool driftings? Kazakh dad takes his 5yo son for extreme ride, kid's reaction priceless (VIDEO)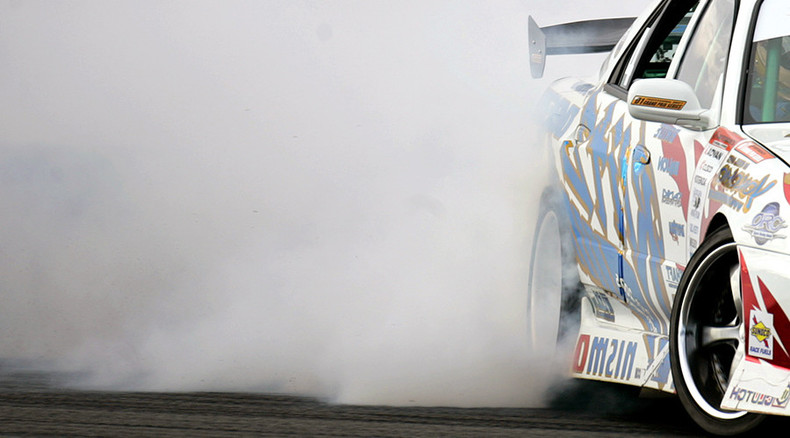 A driver from a racing team in Kazakhstan has filmed his little son in the car while he drifts crazily across a race track. The 5-year old boy's reaction to the adrenaline filled experience has earned his dad serious 'cool' points on Youtube.
Anton Avdeyev from Almaty in Kazakhstan and his son Timofey can be seen in a souped-up Toyota at a motor racing track, which according to the man is "secure," with no other cars being driven there at the time of an unusual family bond.
The video was filmed by a cameraman and two GoPro cameras. Posted on the driver's Youtube page, the video has a link to a Kazakh drift team and drift school.
The tires of the car were worn out completely during the ride, the drifting driver said. He said the boy was very happy with the experience and his emotions from the crazy ride. "Smoke in the vehicle, heat, flies - he's still pleased," he wrote on Instagram.
Timofey is something of a veteran of these escapades. His father has been filming him at the racing track since he was three years old. The glee on the boy's face says it all, with his father maintaining such rides are completely safe.