Russian frigate's missile launch at Navy Day meets messy end (VIDEO)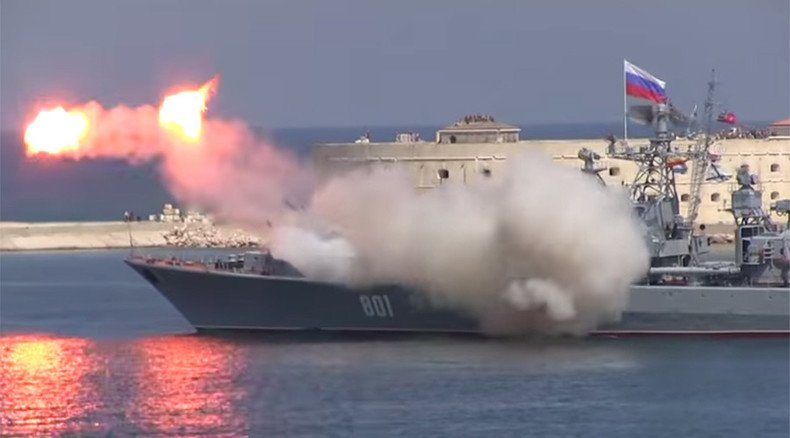 As the Russian military celebrated Navy Day in Crimea's Sevastopol, the parade was marred by what appeared to be a botched missile launch which was captured by onlookers on camera.
READ MORE: Russia's Navy Day: Warships, subs, aircraft show off military might (PHOTOS, VIDEOS)
Sunday Navy Day parades were held across Russian ports with the Pacific, Northern, Baltic and Black Sea fleets and the Caspian Flotilla all showing off their might.
But not everything seems to have gone according to the plan – particularly in Crimea's Sevastopol, when the Russian frigate Ladny attempted to fire at a simulated target.
A video shot by witnesses shows the frigate firing the missile, which subsequently falls apart and plunges into the sea a moment after the launch. No one was injured.
You can share this story on social media: