Hundreds rally in Poland in rival demonstrations over immigrants (VIDEO)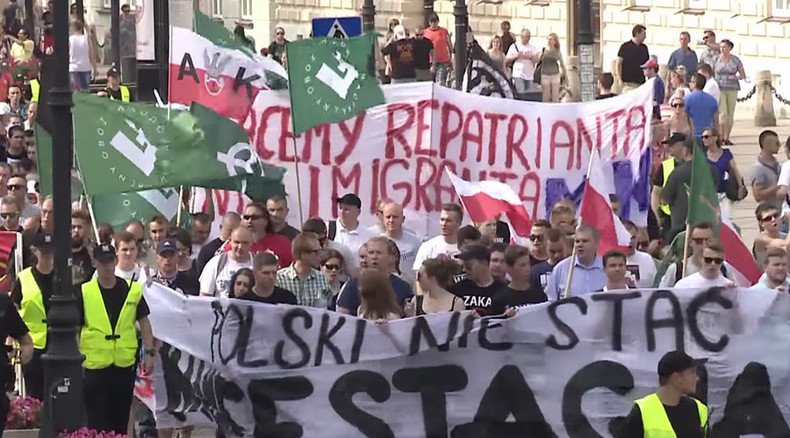 Several hundred people took to the streets of the Polish capital in rival demonstrations with far-right protesters rallying against accepting migrants into the country and pro-migrant activists welcoming the refugees.
Some 300 far right and anti-immigrant activists marched through Warsaw on Saturday expressing their outrage at the government's decision to accept migrants from the Middle East and North Africa, according to AFP.
"Today it's migrants, tomorrow it's terrorists," chanted the protesters. Other popular slogans were "This is Poland and not Brussels, we don't support immigrants" and "Poland united, national. God, honor, fatherland, we are Poland".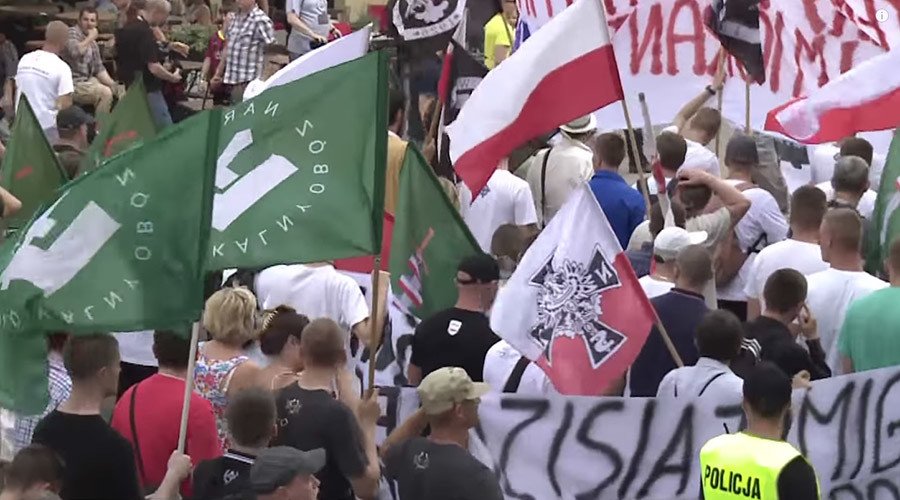 Meanwhile about 100 people gathered at Warsaw's central railway station with bread and salt – a symbol of hospitality in many Slavic countries – to welcome migrants who seek asylum in Poland.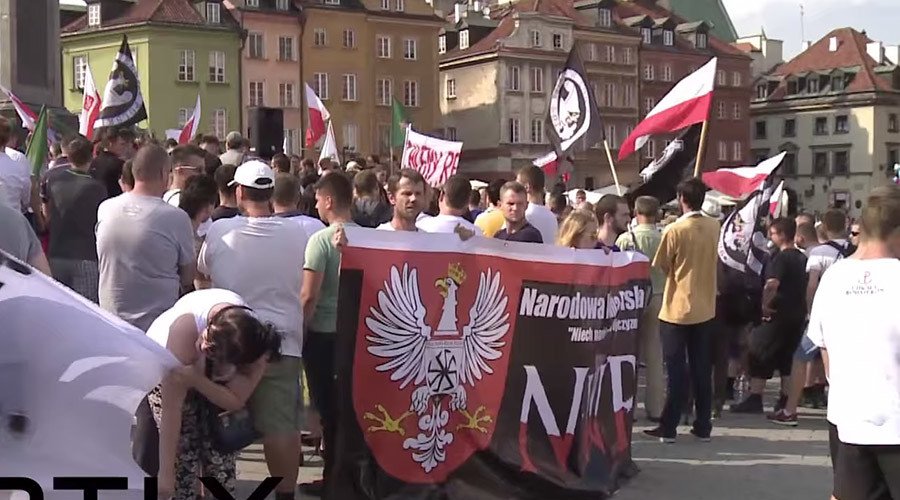 Poland decided to accept 2,000 migrants from North Africa and Syria by 2017 as a part of an EU plan to alleviate the migration crisis in southern Europe.
You can share this story on social media: