Anti-doping tests come to E-sports after stimulant drug scandal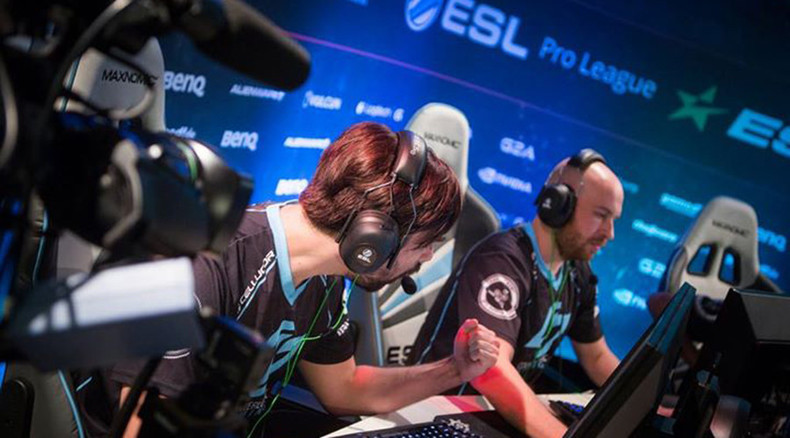 One of the world's biggest gaming associations, the Electronic Sports League (ESL) will start testing its players for performance-enhancing drugs, after a professional gamer claimed to have played in a tournament on an amphetamine.
Earlier this month Kory "Semphis" Friesen, a professional Counter-Strike player, confessed to using Adderall, an amphetamine that improves cognition and reaction time, during the ESL One Katowice event in March.
"The growing visibility and popularity of e-sports, as well as increasing prize pools, make it not only more tempting for teams and players to break the rules, but also more damaging to our sport as a whole when they do," the organization said in a statement.
The ESL plans to address the World Anti-Doping Agency (WADA) that is responsible for screening drug abuse in the world of sports, in the hope of receiving its support in drafting a global anti-doping policy for worldwide enforcement.
"It's safe to say that everything traditional sports prohibit, we shouldn't allow in e-sports either," ESL spokeswoman Anna Rozwandowicz said, as quoted by the Wall Street Journal.
In the meantime, the Germany-based league decided to work with the country's authorities to draft an anti-drug policy.
"In order to maintain the fair play spirit of our sport, ESL has partnered with NADA (German National Anti Doping Agency) to help research and determine an anti-performance enhancing drugs (PEDs) policy that is fair, feasible and respects the privacy of the players, whilst simultaneously providing conclusive testing results," ESL said in a statement.
The league also wants to offer a prevention program to ensure players are provided with information and support to help them manage the physical and emotional pressure stemming from the competition.
While the anti-drug policy is being developed, the league announced that for the first time it will start performing random drug tests at the ESL-hosted event next month in Cologne. The ESL intents to conduct skin tests at "every event in the Intel Extreme Masters, ESL One and ESL ESEA Pro League competitions."
ESL with more than 5 million registered players officially prohibits the use of drugs, alcohol and other performance enhancers but didn't test for doping previously.
However, "Semphis" Friesen's YouTube revelation about using amphetamines during ESL's $250,000 tournament in Poland, changed the whole ball game in e-sports.
"We were all on Adderall," said Friesen in the video post. "I don't even give a f**k. It was pretty obvious ..."
"We have no way of knowing whether Semphis, despite what he said, has actually taken Adderall or not," the ESL representative told Vice's Motherboard. "We can't punish someone if we are not 100 percent sure he is guilty. And as we have no way to test it anymore (we're four months after the event), we won't take action in this specific case."
You can share this story on social media: