Drone near-miss? Lufthansa jet escapes collision with 'black object' over Warsaw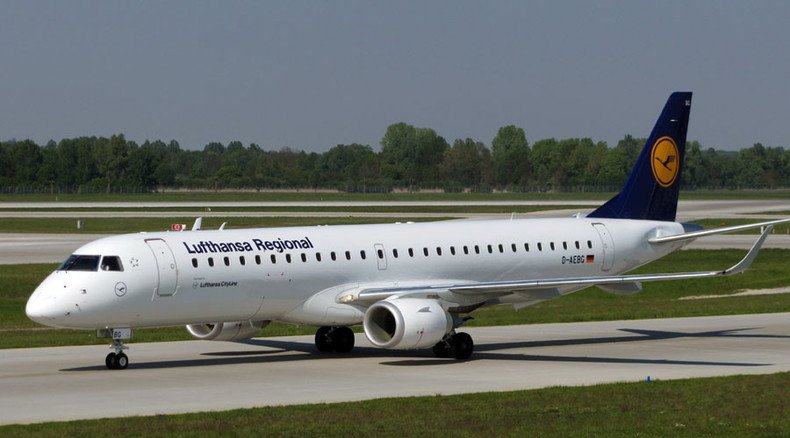 A Lufthansa passenger plane carrying 108 passengers narrowly avoided a possible drone fewer than 100 meters away during a landing at Warsaw's international airport. This is the latest in a series of incidents as RC aircraft gain popularity worldwide.
The Embraer 195 jet was at an altitude of about 760 meters when "a black object appeared on the right side of the plane," according to a statement from the German carrier, which said it was the first time one of its flights had been disrupted by a drone. The airline was hesitant to call the object an UAV, but said the crew "supposed that this object could be a drone."
"You should take care of your airspace," an "aggrieved" crew told ground control, according to the Aviation Herald. "It is really dangerous."
The flight from Munich landed three minutes later, while more than 20 planes had to be temporarily redirected as airport staff tried to determine the nature of the object, and gauge its direction.
READ MORE: Drone control? Lords say 1 'disastrous' incident could scupper RPAS industry
Poland has a ban on using unmanned aerial vehicles (UAVs) within 12 miles of any airport, but Przemyslaw Przybylski, the spokesman for the Warsaw Chopin Airport, the capital's main international airport, said authorities had no means of making sure "some idiot does not suddenly decide to fly a drone in front of a landing plane."
"It's a huge threat to the plane," said Richard W. Bloom, an aviation security expert, in an interview with RT.
A plane is at its most vulnerable during landing, due to its low speed, and having to re-stabilize itself as it approaches the runway. An impact of a hard object with the engines, or a crash with the cockpit could create a critical situation that the pilots would have no chance of recovering from.
Numerous similar near-collisions incidents have occurred in recent years, and are often not even reported outside of specialist media. For Bloom, it is a problem of legislation as much as technology.
"There is no integration in terms of how UAVs are being used and commercial and even military aviation. This is a problem," said Bloom, who is the Chief Academic Officer at Embry-Riddle Aeronautical University in Arizona.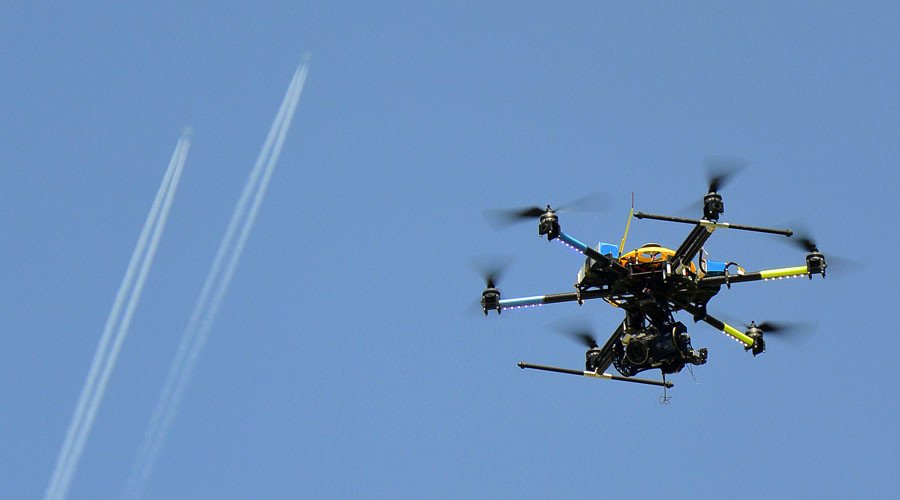 As a problem, Bloom cited the difficulties the FAA in the US has had with legislating drones into the airspace – and even predicting their uses – and said the problem was multiplied when international flights had been taken into account.
"Many discussions are going on, but nothing has been finalized. But it's one thing to have a national policy, but to be safe and secure, national policies have to be integrated on a global level and that will take even more time," he told RT.
You can share this story on social media: