Shopping mall ablaze in Russia's Tomsk region, people evacuated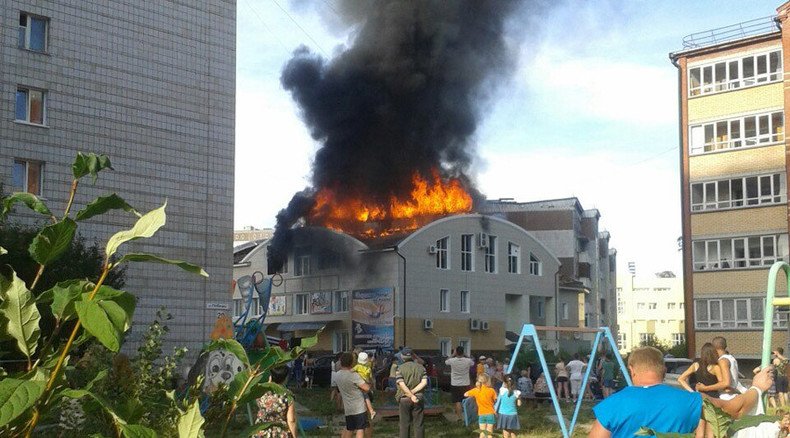 A shopping mall has caught fire in the Tomsk Region of West Siberia. Witnesses say they heard a loud bang before the incident.
The fire broke out in the town of Seversk, which is located 15 km from the city of Tomsk and has a population of over 100,000 people.
"The fire has been localized and firefighters are working to contain the blaze," an official from the emergency services told Lifenews TV, adding that at least 10 fire brigades are working at the scene.
READ MORE: Military training center partially collapses in Siberia, 23 dead
The fire affected the roof and attic area, fire official Yury Polyakov told RT, adding that so far there are no reports of any injuries.
"We evacuated people within five minutes," Polyakov said.
Local news portal vtomske.ru cited sources close to the incident, who said the fire was covering some 600 square meters.
Reports from social media suggest the fire was caused by an explosion. Emergency services haven't commented yet.
You can share this story on social media: