Kurds clash with police in Istanbul after deadly Suruc terror attack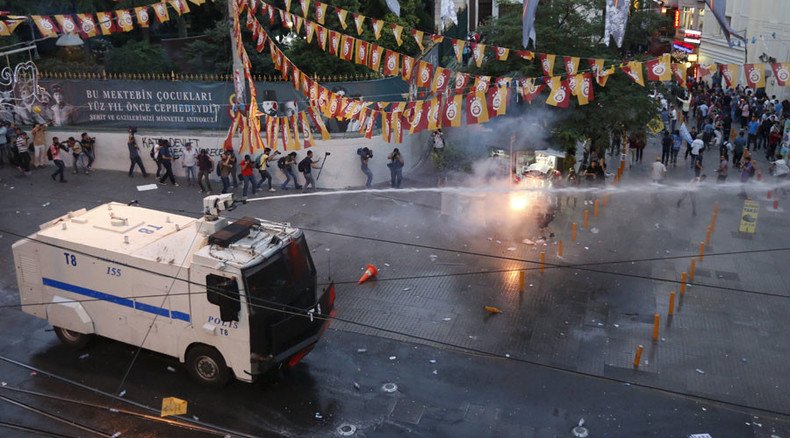 Turkish police deployed water cannon and tear gas to disperse a demonstration led by Kurds who were angry that central authorities were not able to prevent a terrorist act committed in a border town by a suspected Islamic State suicide bomber.
READ MORE: At least 30 killed, 100 injured in 'terrorist attack' on Turkish town near Kobani
The military wing of the Kurdish independence movement, the Kurdistan Workers' party (PKK) accused the government of "supporting and cultivating" Islamic State (IS, formerly ISIS/ISIL), following the attack which killed at least 31 people and injured scores of others in the town of Suruc, on the southern border with Syria. The Kurdish parliamentary wing, the People's Democracy Party (HDP) which increased its vote share in the parliamentary election earlier this summer, agreed, despite the Turkish government publicly condemning the suicide attack.
"The administrators in Ankara who hurl threats at the HDP and pat the heads of IS are partners in this barbarity," said a statement by Selahattin Demirtas, the HDP co-chair.
A suspected Islamic State suicide bomber attacked a group of university-aged activists in the mostly Kurdish town of Suruc in southeastern Turkey earlier on Monday.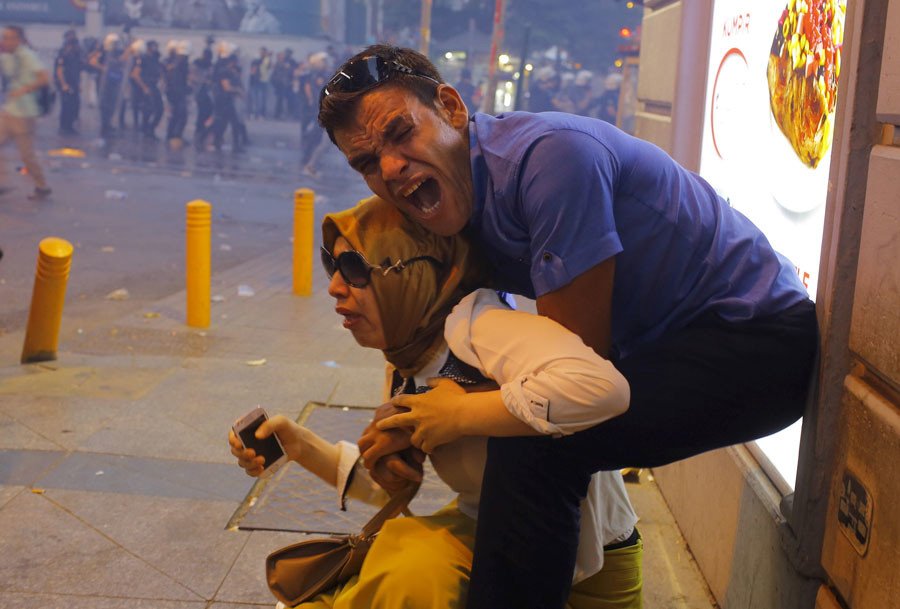 Once news of the fatal explosion spread, thousands of predominantly ethnic-Kurdish Turks gathered in the Gazi district of central Istanbul. Several members of the group chanted "[President Recep Tayyip] Erdogan is a killer" and "Erdogan is a collaborator," as well as vowing "Vengeance for the PKK."
A large contingent of riot police was ordered onto the streets immediately, using water cannon, tear gas, and flash bangs to force the protesters on the run. Eyewitnesses claimed the measures were "disproportionate" and "indiscriminate," but there were also reports of protesters lobbing stones at police stations
The violence appeared to dissipate after the initial crackdown, only to resurface after sunset, with eyewitness videos suggesting ongoing running clashes between protesters and law enforcement officers.
Kurdish leaders have accused Erdogan of using Kurds as a buffer against IS, and even backing the jihadists in their destruction of the autonomous Kurdish area, which has sprung up in northern Syria since conflict began in the country in 2011.
You can share this story on social media: