S. Korean spy found dead after allegations intelligence agency snooped on citizens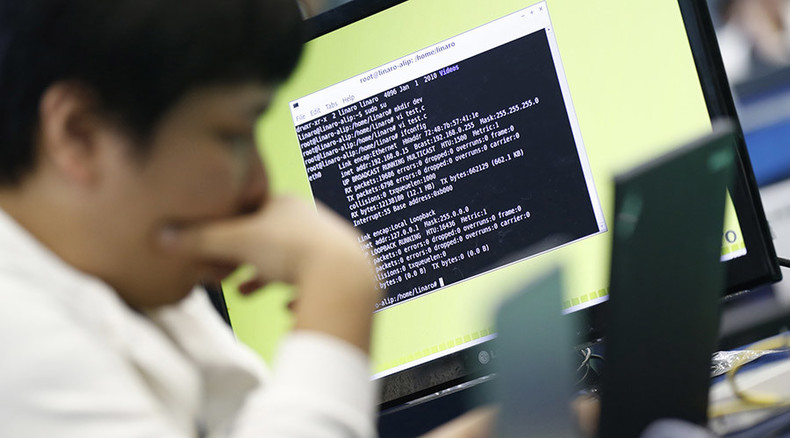 A South Korean intelligence agent has been found dead in an apparent suicide in his car near Seoul. The man left a three-page-long note in which he claimed the country's spy agency didn't snoop on its citizens, police said.
The body of an employee from South Korean National Intelligence Service (NIS) was discovered in his car on a mountain road in the city of Yongin, Seoul Capital Area. He reportedly died of carbon monoxide poisoning as officials found a piece of burnt coal inside the car and no signs of external entry, Yongin police said.
The 45-year-old man (other sources say he was 46), was identified by his family name Lim by police authorities, Yonhap News Agency said. A family member reported his disappearance after failing to contact the victim.
Lim apparently left a three-page-long suicide note in his car, explaining his choice to his family and how exactly NIS implemented its controversial hacking program. He claimed that Seoul "really didn't" spy on its citizens.
"There was no monitoring of people at home," he wrote.
In the note he also said that he destroyed surveillance materials relating to North Korea.
"I deleted information that created misunderstandings about our counter-terrorism and covert operations on North Korea... It was a mistake on my part. But there is nothing to be worried about over any of my actions," he said.
READ MORE: WikiLeaks release: Internet governance body trying to stop NSA surveillance
Lim apologized to his colleagues and NIS top officials, including agency Director Lee Byoung-ho, saying that "excessive zeal for work has created this situation."
The alleged spy suicide comes following WikiLeaks revelations, saying that NIS purchased spyware from Hacking Team, an Italian company that sells surveillance tools to governments and law enforcement agencies, back in 2012.
The government admitted buying the program, but said that they only used it to spy on North Korea, not on its own citizens. The NIS says the system can hack at least 20 mobile phones simultaneously, which makes it perfect for eavesdropping.
Lee Chul-woo, head of a parliamentary intelligence committee, told AFP that Lim was the one who had purchased and run the Italian program.
READ MORE: Hackers hacked: Malware firm's data leaked, ties with regimes exposed
In the meantime, a government insider told Yonhap on condition of anonymity that Lim had mentioned the hacking program in his suicide note.
"The spy agency has already been notified about what was written in the will," the source added.
Established in 1961, the National Intelligence Service has faced several scandals in the past. It was accused of extortion and stock market manipulation, as well as bribing companies, people, and even foreign governments. It was also reportedly eavesdropping illegally on its citizens' conversations.