China-owned pipeline leaks 5 million liters of oil emulsion in western Canada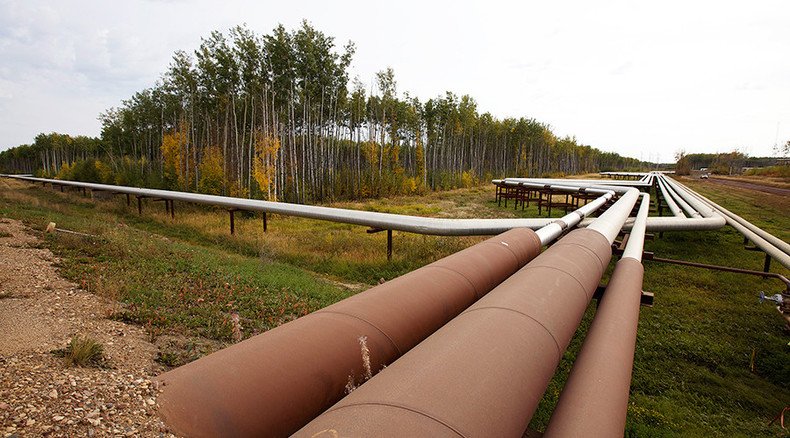 A pipeline belonging to a wholly owned subsidiary of China's oil giant CNOOC Ltd. spilled five million liters of bitumen in the oil-rich province of Alberta, marking one of the largest leaks in recent history, covering about 16,000 square meters.
It is still unknown what caused the pipeline to malfunction, Alberta Energy Regulator (AER) said.

The spill happened at the company's Long Lake oil sands facility south of Fort McMurray, located in northeastern Alberta. The flow of bitumen was contained to the pipeline's route, with no negative impact on wildlife or public, according to AER spokesman Peter Murchland.

The oil did not enter a body of water, but it did flow into a nearby bog, AER added.

The disaster was first spotted on Wednesday and AER staff arrived to the site Thursday. At this point the leak has been contained via shutting down the affected pipeline.

"My understanding is that the pipeline and pad site had been isolated and shut-in earlier today, effectively stopping the source of the release," Murchland told CBC News.

To put the leak into perspective, 5 million liters is the amount of water held by two Olympic-sized pools.

READ MORE: Breached pipeline spills up to 50,000 gallons of oil into Yellowstone River
Nexen's spokesman Kyle Glennie told CTV News that the company is trying to figure out how long the pipeline was spitting bitumen before the leak was spotted.

Nexen, which specializes in oil sands and shale gas, became a wholly owned subsidiary of China's CNOOC Ltd. in 2013.

Environmental groups have already spoken out. Greenpeace released a statement on Thursday, criticizing Alberta's history with pipeline leaks. "As provincial premiers talk about ways to streamline the approval process for new tar sands pipelines, we have a stark reminder of how dangerous they can be," Greenpeace said in a news release.

"This leak is also a good reminder that Alberta has a long way to go to address its pipeline problems, and that communities have good reasons to fear having more built … We need to stop new pipeline projects before they're built and focus on building renewable sources of energy that are sustainable and won't threaten communities, our environment, and the planet."

National energy policies will be one of the main topics discussed at the upcoming meeting between Canada's premiers in St. John's, Newfoundland.

The Nexen spill is one of the biggest in the province's recent history. The last time a similar-sized leak occurred was in 2011, when around 4.5 million liters of oil was spilled from a Plains Midstream pipeline into marshlands of Little Buffalo, located in northern Alberta.
You can share this story on social media: