'Let's smoke ISIS out' – Shaggy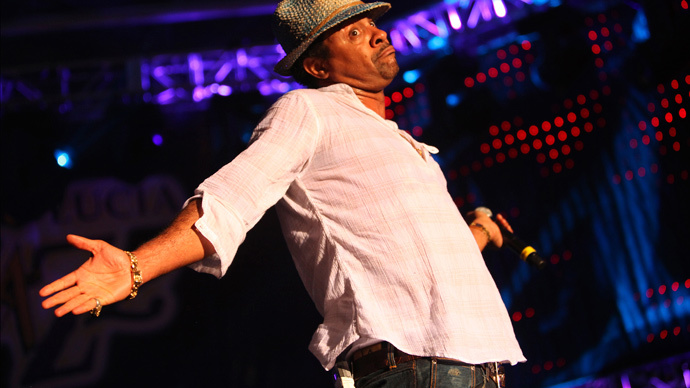 Islamic State could be beaten with pot and reggae music, singer Shaggy shared a virgin strategy of defeating the terror group that aspires to create a new caliphate in the Middle East. By getting high, the jihadists might be put in 'a vibe', he said.
"If they're listening to Shaggy music or reggae music, they're not going to want to cut somebody's head off," said Shaggy, 46, in the interview to the Miami New Times published Monday. He was referring to Islamic State (IS, formerly ISIS).
Fusion and reggae musician Shaggy (aka Orville Richard Burrell), who once served in the US Marine Corps, believes that "If you're able to cut a man's head off, you're sick. But right, music evokes emotion," he said.
There are "two things you want to do" when you listen to reggae music, Shaggy explained, which is "get somebody pregnant or you're f*****g high."
right on shaggy pic.twitter.com/kqrvGQ1M2z

— ⠀⠀ (@TRIPPYGlF) July 6, 2015
The best way to deal with the Islamic State would be "to bag some Jamaican weed and distribute it amongst ISIS," proposed musician. "I guarantee there won't be any more wars out there."
Marijuana could stop violence in the Middle East because "High people don't want to kill nothing; they want to love," Shaggy said.
"Man, it'll put them in a vibe," suggested 'Hot shot.' "And throw some Bob Marley up in there and there'll be peace."
The blame for the present state of the international affairs should not be put entirely on terrorists, as there are world leaders that need the same kind of pot treatment as well, noted the singer.
"Some of these world leaders need to be stoners though, really," Shaggy told the newspaper.
You can share this story on social media: