​'Boys against men': Micronesia loses to Vanuatu 46-0 in third crushing defeat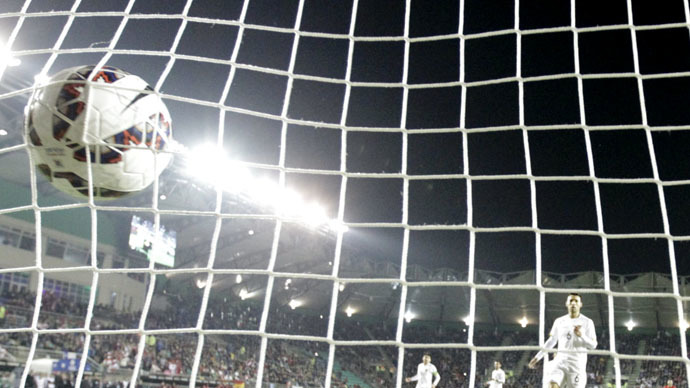 Just when Micronesia thought its humiliating week couldn't get any worse, it lost to Vanuatu 46-0, in what has been described as the biggest defeat in the history of international football.
Although the losing team failed to score even once, its opponent managed to average a goal every two minutes – even though Vanuatu is poorly-ranked, coming in at number 200 in the world.
"It was boys against men,"Micronesia coach Stan Foster said after the game.
And those men didn't waste any time showing the boys who was boss – the score was already 24-0 at half-time.But while the 46-0 score would be humiliating under any given circumstance, it's even worse because it follows two other thrashings this week – by Tahiti (30-0) and by Fiji (38-0).
The embarrassing results mean that Micronesia has given up a whopping 114 goals over the course of three games.
Taking place in Papua New Guinea, the matches are part of the Pacific Games, serving as a gateway to the Rio Olympics in 2016.