Greece wants to be part of a democratic Europe, not one of austerity – deputy interior minister
Published time: 7 Jul, 2015 00:18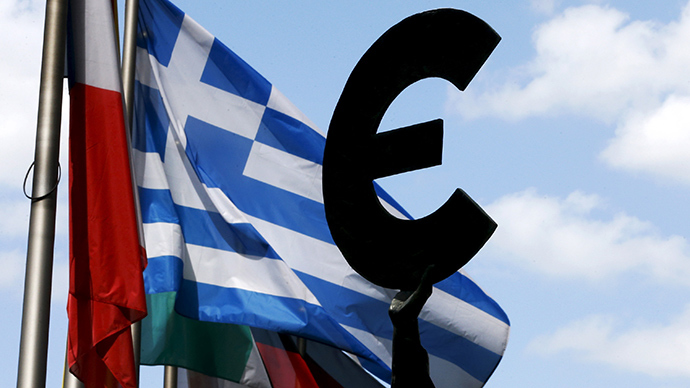 Greece wants to remain part of a "social Europe," not a "Europe of austerity", Greece's deputy interior minister told RT. He hopes that "reason and democratic traditions" will prevail when Greece and its creditors are back at the negotiating table.
"We [Greeks] want to remain in Europe, but not in the Europe of austerity, a social Europe," Georgios Katrougalos told RT, adding that Athens was very close to an agreement with its international creditors.
"We want as always a fair compromise. We are ready to propose new measures and concessions, provided that our partners [troika of international creditors] are ready to include into the agreement some kind of debt relief," the minister said. Katrougalos added that he hopes "reason and democratic traditions" will prevail when Greece and its creditors continue their negotiations.
READ MORE: More than 61% of Greeks say 'No' in crucial bailout referendum – final tally
According to the politician, after the referendum which saw 61 percent of Greeks saying"No" to new austerity measures, it is now clear that the creditors are "not dealing with government only," but they are dealing with the people of Greece.
"And when people are speaking, everybody must listen. In Greece we had a confrontation of two different visions of Europe: a neo-liberal Europe without rights and with austerity and another one closer to the traditional European social model with social rights, with the protection of labor law[s]."
Katrougalos said he saw "a campaign of fear" led by those who were promoting the "Yes" vote.
"It was because this campaign was targeting the existence of our government. We are the only government of the left in Europe."
Some of the EU politicians are now afraid that Greece may become "a bad example" for other countries that are going to have elections this year.
READ MORE: Varoufakis resigns as Greek finance minister 'to aid deal'
"So they wanted to get rid of us," said Katrougalos. "And of course, they failed. The Greek people have understood that it is not anymore just about austerity, it is also about democracy."
Greece and its troika of international creditors – the IMF, the ECB and the European Commission have been negotiating with the leftist Syriza government over a bailout deal since the end of January when it came to power on promises to end the austerity cuts. They have so far failed to find compromise, as the Greek government doesn't want to accept further pension cuts and increase taxes as much despite the insistence of creditors.