Iran deploys new long-range radar days ahead of nuclear talks deadline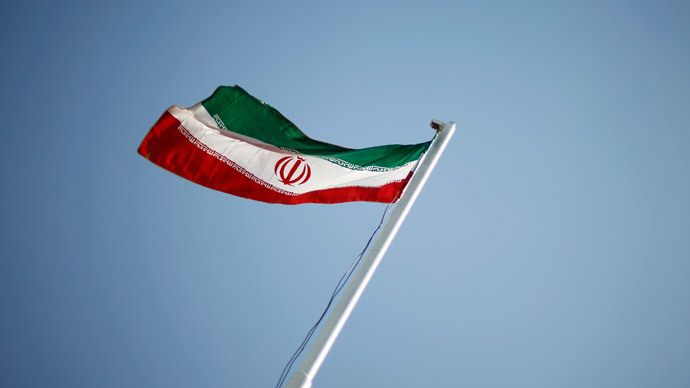 Iran has announced the deployment of its second long-range Ghadir radar, which is part of an integrated air defense system the country is creating. An even longer-range system is currently partially operational.
The new over-the-horizon radar system, which is said to be able to track ballistic missiles at 1,100km and fighter aircraft at 600km, was finalized in Ahwaz city in southwestern Khuzestan province near the Iraq border, the state-run FARS news agency reported Saturday.
It's the second system of its kind in Iran. The first Ghadir was unveiled in June last year at the Garmsar site in Semnan province in the north of the country. The Iranian military said that the system had been tested since 2011 and that it would be mass-produced.
Last year, Jane's reported that Iran appeared to be constructing at least two other long-range radar systems, one between the towns of Andisheh and Qods just west of Tehran and another north of the city of Bijar in a mountainous part of the Kordestan province in western Iran. The report was based on satellite images of the sites and speculated that the latter system was the larger variant dubbed Sepehr.
The early warning Garmsar system has four horizontal phased arrays placed along a square and a central vertical array. The design is similar to the Russian Rezonans-NE system, but the Iranian domestically-produced radar has a longer range.
READ MORE: Sealing off skies: Iran finalizes 360 degree early warning air defense radar
In February, Iran reported that its other radar system in construction, the Sepehr, was 40 percent complete. The system is reported to have 360 degree coverage, like the Ghadir, and a range of 3,000 km when fully operational, enough to cover entire Iran as well as Saudi Arabia, Egypt, Israel, Turkey, Pakistan, parts of Eastern Europe, southwest Russia, western India and most of the Arabian Sea.
Iran is building up its air defense systems and particularly the ability to detect enemy aircraft as the US and Israel maintain that they could use military force to prevent Tehran from obtaining nuclear capability. In 2007, Israel conducted a surprise strike on a site in Syria that it believed to be a clandestine plutonium reactor.
Tehran and leading world powers are currently negotiating a comprehensive deal, which would lift international sanctions from Iran in exchange of scaling down its controversial nuclear program and opening it up to inspections. The deadline for the negotiations is Tuesday July 7.
Israel considers the potential deal a threat to its national interests, insisting that the lifting of sanctions would bring Tehran closer to creating a nuclear weapon.
You can share this story on social media: