Greek solidarity protests across Europe ahead of referendum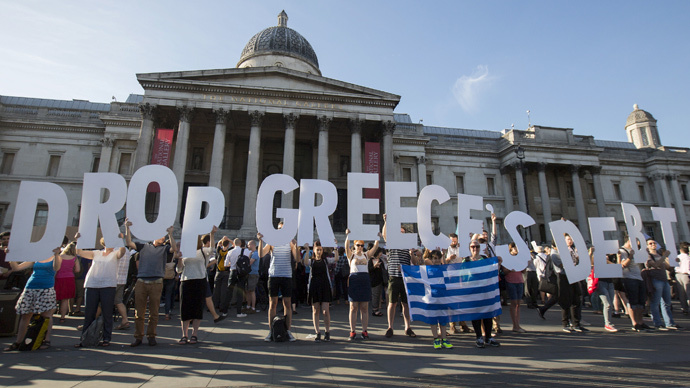 Thousands of protesters in European cities are rallying in solidarity with Greece ahead of the weekend referendum on a cash-for-reform deal with creditors.
05 July 2015

00:05 GMT

Hundreds of protesters took to the streets of Lisbon on Saturday, in solidarity with Greek 'No' voters. Protesters marched to the country's European Union headquarters, waving Greek flags and holding 'Oxi' banners.

00:04 GMT

Peaceful demonstrators flooded Placa de Saunt Jaume in central Barcelona, Saturday, and held a candle lit rally in solidarity with Greek 'No' voters, ahead of Greece's bailout referendum on Sunday.

18:28 GMT

At least 25,000 people are rallying in Athens for a "No" vote, while about 20,000 "Yes" supporters have gathered, police told AFP.

17:55 GMT

Thousands of people have gathered on Syntagma Square in Athens to protest further austerity measures and encourage people to vote 'No' in the upcoming referendum on Sunday.