Gauze found in 80yo Japanese man's stomach – 30 yrs after doctors forgot it there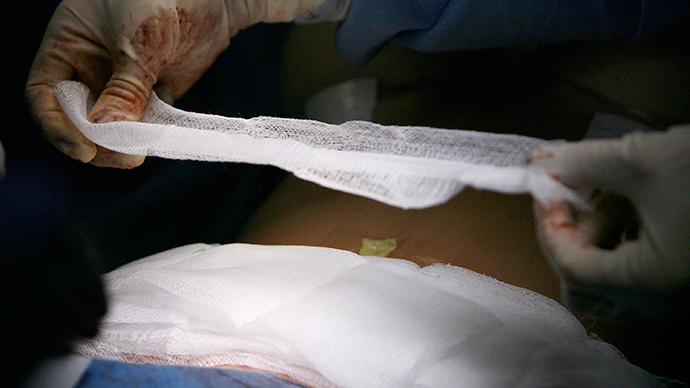 A piece of gauze has been taken out of an 80-year-old man's stomach during an operation on in Japan – after the doctors at the same hospital forgot it there 30 years ago.
The man was sent to the medical facility in Niigata prefecture, supposedly having a tumor in his stomach.
During the operation, the growth was removed, but turned out to be a lump grown over the piece of gauze left in the man's stomach during another procedure 30 years ago, Yomiuri newspaper reported.
The hospital apologized for the incident.
READ MORE: UK surgeon 'repeatedly punched a patient in the face' to fix a fracture, court hears
Surprisingly, it's not the first time similar mishaps take place at the hospital: last December, a tampon was removed from the hip of a female patient – 27 years after it was left in her leg during an operation.
In 2002, another tampon was found in a male patient's body after 11 years.
The hospital's administration intends to keep count of all the tampons and other medical supplies before and after the operation – and conduct X-rays afterward.