​'Chemical soup': Cocktail of 'safe' household substances could cause cancer, study says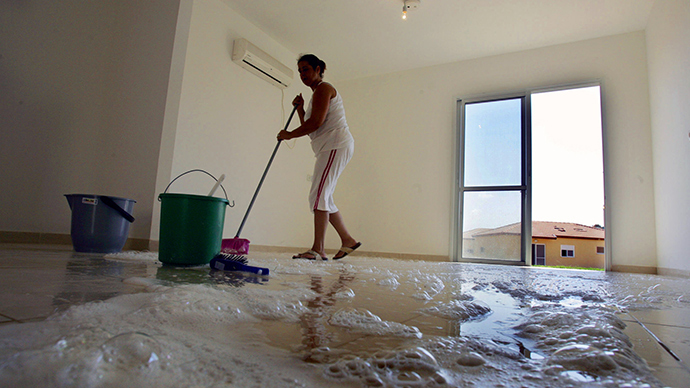 From artificial sweeteners to deodorant, there's a lot of speculation on what causes cancer. But a new study says it's actually the combination of seemingly harmless products that you need to be worried about, rather than individual items.
The research – conducted by a task force of 174 leading scientists in 28 countries and published in the journal Carcinogenesis – found that chemicals deemed safe to humans could be blending together to create a lethal combination in the body, leading to cancer.
Scientists make living cells levitate in possible cancer detection breakthrough http://t.co/VSuw26H97Lpic.twitter.com/8d9KBheGzg

— RT (@RT_com) July 1, 2015
The scientists investigated 85 prototypic chemicals that are not considered to be carcinogenic to humans. They examined their effects against a list of mechanisms linked to the development of cancer.
Fifty of those chemicals turned out to be able to cause cancer, impacting key cancer-related mechanisms - even when low-level exposure to individual chemicals may not cause any harm.
READ MORE: Scientists make living cells levitate in possible cancer detection breakthrough
Those chemicals are "common and unavoidable," as they are found in everyday items around the house – including cosmetics, textiles, food, and paints.
The named substances include titanium dioxide nanoparticles, found in sunscreen and food coloring; acrylamide, found in fried potatoes, triclosan, found in anti-bacterial handwash; and phthalates, found in plastics. Copper, mercury, and lead were also named.
"This research backs up the idea that chemicals not considered harmful by themselves are combining and accumulating in our bodies to trigger cancer," said contributing scientist Dr. Hemad Yasaei, a cancer biologist at Brunel University in London.
'Groundbreaking' cure for deadly asbestos-related cancer could be near http://t.co/p9pgguFgN5pic.twitter.com/CACEqeADom

— RT (@RT_com) June 15, 2015
Previous cancer research has only tested individual substances on their own – a method that lead author William Goodson III, a senior scientist at the California Pacific Medical Center in San Francisco, says is "quite out of date."
"Since so many chemicals that are unavoidable in the environment can produce low-dose effects that are directly related to carcinogenesis, the way we've been testing chemicals, one at a time, is really quite out of date," Goodson said in a statement.
"Every day we are exposed to an environmental 'chemical soup', so we need testing that evaluates the effects of our ongoing exposure to these chemical mixtures," he added.
The task force has called for increased emphasis and support for research on low-dose exposures to environmental chemicals.
The International Agency for Research on Cancer (IARC), part of the World Health Organization (WHO), has evaluated the cancer-causing potential of more than 900 potential carcinogens over the past 30 years.
It has classified them into five different categories – "carcinogenic to humans," "possibly carcinogenic to humans," "probably carcinogenic to humans," "unclassifiable," and "probably not carcinogenic." A little over 100 have been deemed "carcinogenic to humans."
You can share this story on social media: