New Zealand law on cyber-bullying criticized for curbing 'freedom of speech'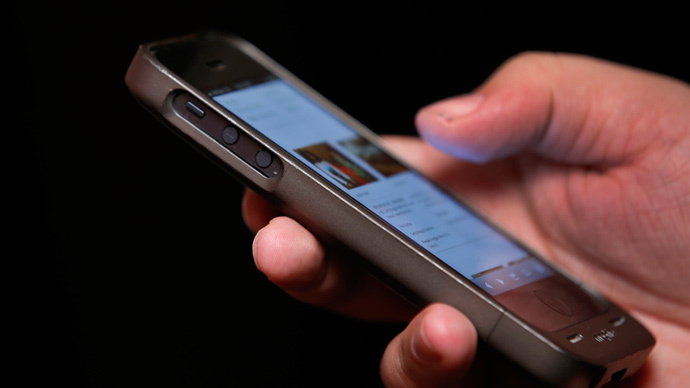 New Zealand's government has passed a controversial law designed to protect children from cyber-bullying. It will create a new criminal offense, punishable by up to two years in prison, for posting material online that deliberately causes serious harm.
According to Justice Minister Amy Adams, of the ruling center-right National Party, the criminal provisions in the new so-called Harmful Digital Communications law are only meant for the most serious cases. Children under 14 can't be charged with cyber-bullying, while those aged between 14 and 16 will go into the youth justice system. Another new offense will be incitement to commit suicide, including cases where the person does not attempt to take their own life. Offenders face up to three years in prison.

Critics of the bill, including David Seymour, leader of the free-market Association of Consumers and Taxpayers (ACT) party, say it could be used as a "weapon to curtail free speech." That's mainly because harm has been given "an alarmingly expansive definition" by the statute, according to Stuff.co.nz. It is defined as anything that "causes a complainant 'serious emotional distress', a disconcertingly subjective notion."
The Harmful Digital Communications Bill has passed into law http://t.co/90Zzwu9zJ9 +AUDIO @barrysoper discusses consequences of the Bill

— Newstalk ZB (@NewstalkZB) June 30, 2015
The new law is a "particular menace to mainstream broadcasters and publishers who run websites and who may become a target of a barrage of complaints," Stuff.co.nz reported.
Seymour claims the bill is a "case study in bad lawmaking" that would be totally ineffective in protecting children. He told parliament that the key principles in the new legislation, including those stating that sensitive information should not be disclosed and communications should not be indecent, seemed only "appropriate if we were about to embark on a school camp,"The New Zealand Herald reported.

"It says that you cannot offend somebody," Seymour said. "So, for instance, would the Flight of the Conchords song 'Albie the Racist Dragon' be offensive if it was communicated online?"

He added: "Well, we are told...that of course this law would never be used in such a silly and un-sensible way. That's the problem with this law – it gives no protection. We are supposed to rely on the beneficence of the enforcers. Mr Speaker, that is bad lawmaking."

The Harmful Digital Communications Bill passed its third reading with 116 votes in favor, and only five (mostly from the Greens) against. Greens party co-leader Metiria Turei said that even though the legislation received strong support from MPs and organizations such as the Human Rights Commission, she told The New Zealand Herald "there have been strong submissions from media organizations who are concerned that this legislation may have a chilling effect upon freedom of speech."
But the country's Justice Minister argues there's a "dark and sinister side to the internet," so the government must act "to stem these new and insidious threats" online.
As Parliament debates the cyberbullying law http://t.co/FQnZTpCcrK John Oliver explains the need for it https://t.co/k1XjwV2C60

— John Edwards (@JCE_PC) June 23, 2015
"Whether it's in the schoolyard, the workplace or at home, bullying anywhere is intolerable," she said, according to Scoop.co.nz. "But the reality is that the digital age has allowed the reach and impact of bullying to increase dramatically."

"This Bill will help stop cyber-bullies and reduce the devastating impact their actions can have by simplifying the process for getting abusive material off the internet in a quick and proportionate way," Adams said.
The legislation was triggered by the so-called Roast Busters scandal, which broke in 2013, in which a group of teenage boys in West Auckland picked up girls who had been drinking, most of them underage, and boasted about allegedly having sex with them on social media. Analysis of social media identified as many as 110 girls that police canvassed in relation to the case, The New Zealand Herald reported. Only five of those girls provided formal statements, however.
The victims of the scandal were told there would be no charges laid against the offenders, with police saying there was not enough evidence to prosecute. In total, 35 teenage boys were considered by police in relation to eight incidents involving seven victims, the newspaper reported, the main offences investigated being rape and unlawful sexual connection, as well as sexual conduct with a young person under 16. In November 2013, nationwide protests took place in New Zealand, with people calling for an end to what many called a "rape culture."
You can share this story on social media: