​'Sad but happy': New Zealand couple married for 67 years die on same day of natural causes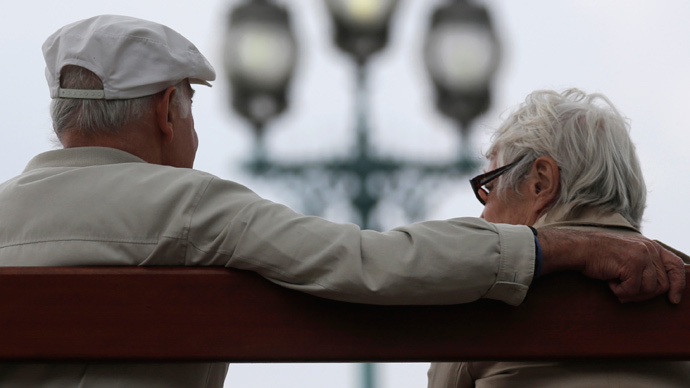 An elderly couple from New Zealand have passed away on the same day, just two hours apart, surrounded by their family "in the same room, lying beside each other," – the ending to their love story that started in the 1940s.
Hugh Nees, 94, a retired Baptist minister, and his 92-year-old wife Joan have been battling the consequences of cancer and a stroke, respectively. During the last two months of their lives, they were getting medical assistance at a senior citizens' care facility.
Surrounded by their loved ones, Hugh passed away first at about 10am local time, with his wife following him just over two hours later.
"They said they wanted to die together, and I didn't expect it to really happen. It was just perfect for them," the couple's daughter, Joy Reid, told the Stuff media outlet.
New Zealand Couple Married For 67 Years Die Within Hours Of Each Other http://t.co/7RUuJV8s5D#Lovepic.twitter.com/zbDyyBtqYJ

— OpposingViews (@OpposingViews) June 28, 2015
"They always followed the activities of their children and grandchildren with great interest. Not only did they share a common purpose, they had a strong personal love for each other, a close relationship," she added.
"Their departure, it's sad but happy. Life wasn't easy for the last little while and that's over, [so] that's all good," their son, Robert Nees, said in an interview for the New Zealand Herald.
"[My parents] were strong Christians and therefore they knew where they were going, and they had no problem about going there," he added.
Joan and Hugh are survived by five children, 14 grandchildren, and 14 great-grandchildren.
A service for the couple is set to take place on Wednesday, June 30, at the local Waikanae Baptist Church.