Egypt prosecutor general killed in car blast, obscure group claims responsibility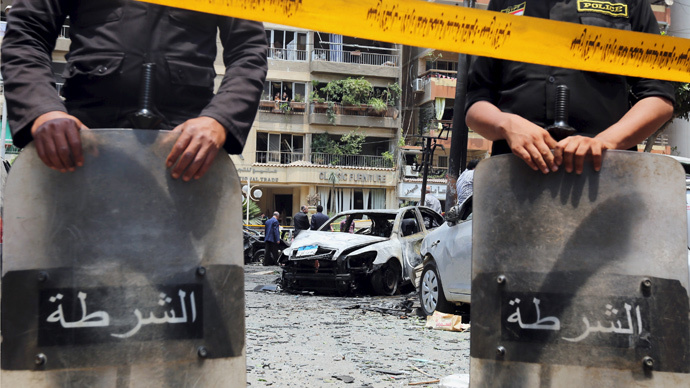 Egypt's top prosecutor has died in hospital after suffering mortal injuries in an explosion that targeted his car, the MENA state news agency reports. The Giza Popular Resistance movement has claimed responsibility in a Facebook post.
Public prosecutor Hisham Barakat succumbed from injuries sustained in a bomb attack on his convoy in Cairo. The report was confirmed by an RT Arabic correspondent in the Egyptian capital. Barakat's death was also verified by judicial and medical sources, Reuters says.
The bombing took place near the Military Academy in the Heliopolis area of Cairo.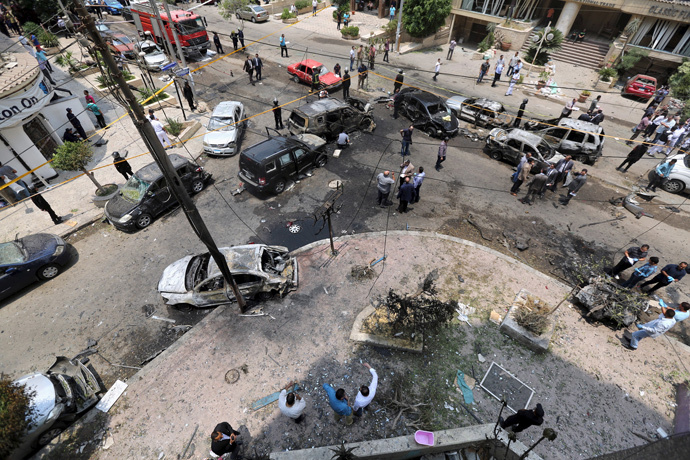 Earlier reports suggested Barakat was wounded by flying shards of glass and taken to hospital. Six other people, including a civilian and members of the public prosecutor's security, were wounded in the attack, a Health Ministry spokesman said.
The Giza Popular Resistance movement has claimed responsibility for the attack in a Facebook post. The obscure group is possibly a regional affiliate of the Allied Popular Resistance, which is attacking the current authorities in retribution for the June 2013 military coup. It previously targeted economic infrastructure, as well as police and military complexes.
The Popular Resistance is one of the less-active underground movements in Egypt, mostly using unsophisticated tactics and weapons, such as homemade explosives. Never before have its attacks been aimed at such a high-profile target.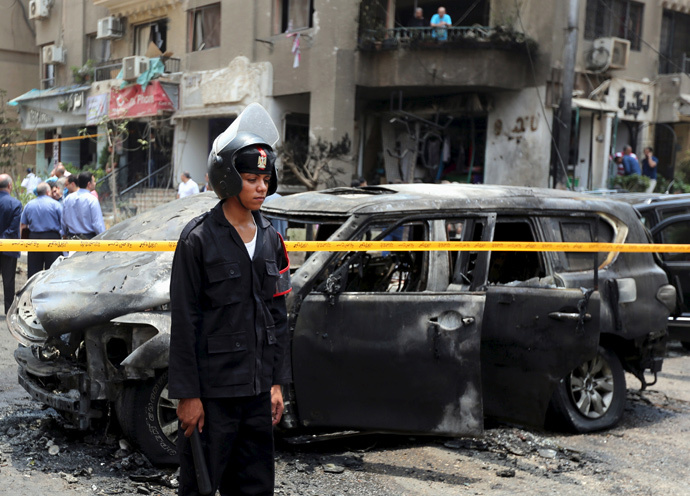 Hisham Barakat was appointed to his post in July 2013, following the coup that ousted President Mohammed Morsi and his Muslim Brotherhood movement. He led the new authorities' crackdown on Islamist movements, freezing assets and starting criminal cases against members of such groups.
Barakat's prosecutions led to death sentences for hundreds of Muslim Brotherhood members, which earned him the enmity of the Egyptian opposition. His assassination comes on the eve of the anniversary of the coup that eventually led his appointment as prosecutor general.