Israel to be fully encircled with hi-tech fence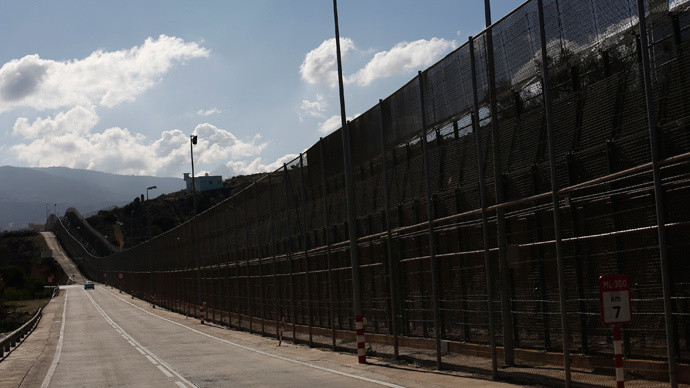 The Security Cabinet of Israel has approved construction of new sections of the fortified fence on its border with Jordan. When finished, it will fence Israel off from the outside world completely.
The cabinet of Prime Minister Benjamin Netanyahu is going to finalize fortification of the national borders with constructing a barrier on the remaining parts of the frontier.
The 30km border fence running north of the port of Eilat in the southern part of the Red Sea is supposed to prevent African migrants and "armed jihadi infiltrators" from entering Israel via Jordan, Reuters reports.
READ MORE: Walling in: Israel wants a new fence at only barrier-free border
Netanyahu stressed that the fence will be constructed exclusively on Israeli territory, "without in any way harming the sovereignty or national interests of the Hashemite Kingdom of Jordan."
@itskenmwangi@OngusoO@jacklyn_ngina@NgugiIG@Mburucharles1 thats the Egypt Israel border not some wall pic.twitter.com/Z25RUi9dN0

— Gitari DI. (@KenyanAnalyst) April 2, 2015
Another important matter is that construction of the new Israeli airport at Timna, some 19km north of Eilat, will be finished in 2016. This airfield is considered to be a wartime alternative in case Tel Aviv's Ben-Gurion Airport comes under attack, so the new strategic installation should be secured from possible attacks from neighboring countries – with a fence.
"This is an important matter. It is part of our national security," Netanyahu said.
Israel has already fenced itself off two Palestinian enclaves, the West Bank and Gaza Strip. A network of barriers and walls is dividing the West Bank into sectors, while the wall cutting off the Gaza Strip helps a great deal to maintain full blockade of the Palestinian Territory.
READ MORE: 'Apartheid wall' as border? Israel offers Palestine its demarcation terms – reports
As for the external borders, Tel Aviv have secured its frontier with Egypt in 2013 by constructing a 5-meter-high barrier topped with razor wire, running from the Gaza strip to Eilat.
From the north Israeli border with Lebanon and Syria, along the Golan Heights, is also secured with a high-tech fence.
Israel and Jordan share a 240km border plus a strategic 95km-long border in the Jordan Valley, within the West Bank occupied by Israel.
A peace treaty between Israel and Jordan was signed in 1994.
Once fortification of the border with Jordan is finished, the state of Israel will find itself within a ring of fences and barriers.
You can share this story on social media: