Oslo flight grounded in Warsaw over bomb threat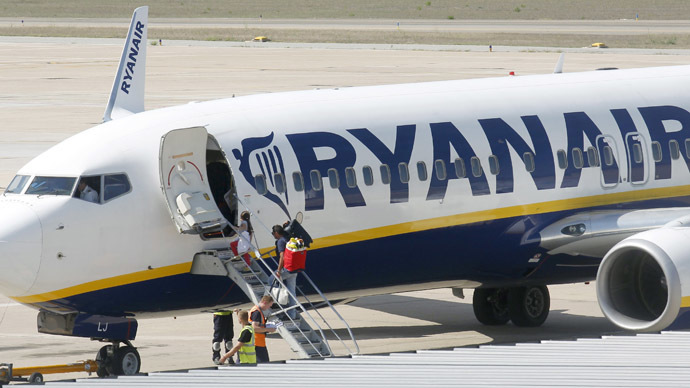 A Ryanair plane was evacuated, with explosives experts called in to conduct a sweep over a bomb threat, which appears to have been a hoax.
Ryanair flight FR7023, a Boeing 737, was stopped after authorities at Warsaw Modlin International Airport received a call that claimed there was a bomb on board, the airline said in a statement.
"The airport security authorities ordered an immediate inspection of the aircraft (which hadn't yet boarded) and closed the airport to inbound arrivals as a security precaution," it said.
"Warsaw Modlin believes this is a hoax call and expect the security sweep to confirm this fact. They expect to release the aircraft and reopen the airport shortly."
A 48-year-old man suspected as the culprit was detained by the Polish police, a local TV station reported.
"There is no evidence that we are dealing here with an organised group, rather this was an irresponsible prank," Warsaw police spokesman Mariusz Mrozek told Polish broadcaster TVN24
Earlier Polish media said that the plane had to take emergency landing due to a bomb threat. Over a dozen of fire brigades were called to the airport to be on standby.
You can share this story on social media: