Radar glitch grounds all New Zealand flights for nearly 2 hours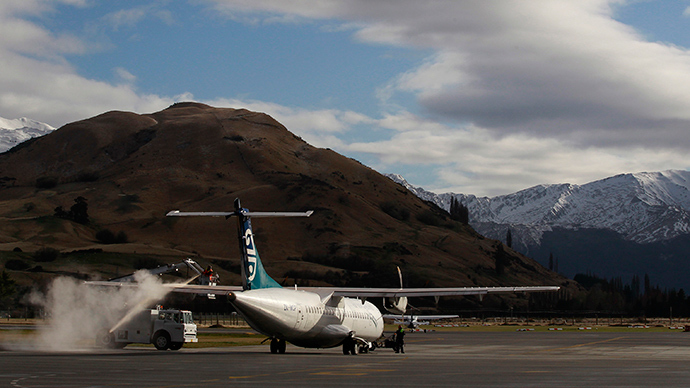 All commercial flights across New Zealand have been grounded due to a radar fault which affected the country's entire airspace. It took the national Air Traffic Control agency almost two hours to fix the problem and clear flights for take-off.
New Zealand airways has confirmed that it has fixed a radar problem that briefly prevented all flights from departing the country.
We can confirm the internal network failure has been resolved. Full service is now resumed. We apologise for the inconvenience this caused

— Airways New Zealand (@AirwaysNZ) June 23, 2015
According to Airways New Zealand, which monitors the country's airspace, an internal network failure occurred at approximately 2:41pm local time, forcing the Civil Aviation authority to "immediately" suspend all flights while the issue was investigated. Operations were resumed as of 16:30 local time.
While flights were grounded across the country, the already-airborne flights were allowed to land routinely, Radio New Zealand reported.
Stuck on the tarmac due to a radar fault.no planes are leaving new Zealand's airport #7News#aklairport # theage pic.twitter.com/qFgeVftuHM

— yagee (@yagee) June 23, 2015
According to the statement issued by the Minister of Transport and the Civil Aviation Authority, during the brief malfunction kept contact with the incoming flights via radio.
"Air traffic control is still able to communicate with any incoming planes via radio contact," NZ transport minister Simon Bridges said before the problem was fixed, adding that "there is absolutely no compromise to the safety of passengers of planes."
During the delay, Auckland Airport was forced to ground three planes at the international terminal and seven at the domestic branch. Christchurch Airport also experienced delays.