Hack attack on Polish LOT airline's system grounds 1,400 passengers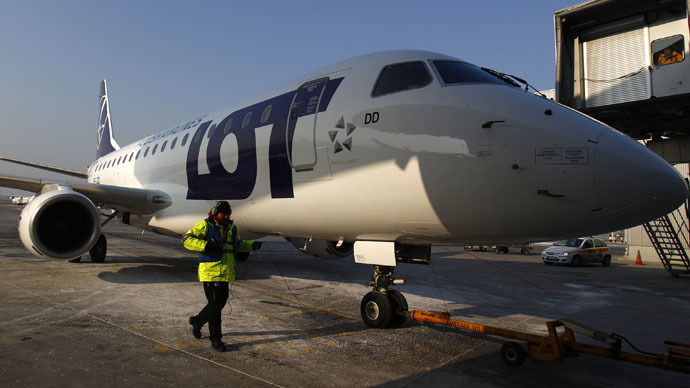 About 1,400 passengers using the Polish airline LOT were grounded at Warsaw's Chopin airport after the airline's computer system that is used to issue flight plans, was hacked. The operator fears other airlines could also be at risk.
The system was broken into at about 4 pm local time (3pm GMT) and it took specialists around five hours to find a solution to the problem.
The delays meant 10 national and international flights were canceled, while more than a dozen more were behind schedule, Reuters reported, citing LOT spokesman Adrian Kubicki.
READ MORE: Hijack hack: Modern planes vulnerable to remote midair takeover, says US govt watchdog
In an interview with TVN 24 television, he described the incident as the "first attack of its kind."
LOT provided seats on other flights for some passengers, and offered accommodation for those who were forced to stay overnight.
The passengers' lives were not in danger at any point, and the airport itself was not affected, Kubicki mentioned.
"We're using state-of-the-art computer systems, so this could potentially be a threat to others in the industry," he added.
READ MORE: US computer expert 'grounded' after playful plane security tweets
In December 2014, the International Civil Aviation Organization stated that cyber crime is seriously threatening flights' safety, and pledged to establish a "security culture" to protect travelers against any disastrous incidents occurring.
You can share this story on social media: