Israel bombs Lebanon to destroy own downed drone - reports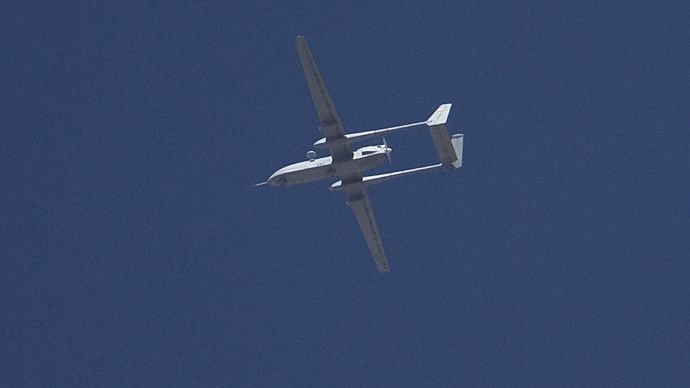 A blast has been reported near the town of Saghbein in a remote area of Lebanon's western Bekaa, sources told agencies. Hezbollah-run Al Manar TV said, an Israeli drone was downed in the area and the airstrike was Israel's attempt to destroy it.
A Lebanese security source told Reuters that the cause of the blast "is still not 100 percent clear but most probably it was an Israeli airstrike to destroy their drone."
#BREAKING: Israel raid destroys own crashed drone in Lebanon: security source

— Agence France-Presse (@AFP) June 21, 2015
"An Israeli air strike was launched this morning to destroy one of their drones that crashed in the mountains outside Saghbine yesterday," a security source told AFP.
Another source also told Reuters an Israeli drone may have been downed. The sources did not elaborate; one added a "proper investigation" had been launched.
LEBANON: Sources report, IDF behind explosion caused by downing of an aircraft, claiming possibly an Israeli drone. pic.twitter.com/b2AXm1A6tk

— Israel News Feed (@IsraelHatzolah) June 21, 2015
Images that appeared on Lebanese media claimed to show the remains of the supposed drone that was targeted, with something looking like a wing among other pieces.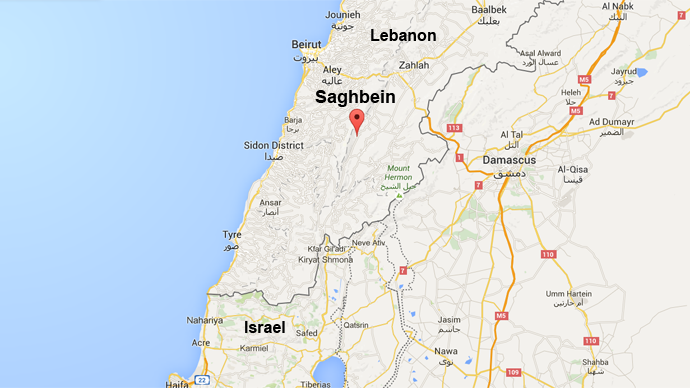 No comment has so far been issued by Israeli authorities.
READ MORE: If conflict breaks out in Lebanon, IDF will cross border – army source
Last year, Israel remotely detonated a surveillance device in Lebanon, the blast killing one member of Hezbollah. The device was concealed to look like a rock, but was nevertheless discovered, which prompted the demolition. The group responded by blowing up a bomb near the Israeli border, wounding two soldiers.
Israel is believed to have delivered several air strikes in neighboring Syria since the start of the civil conflict there. Those mostly targeted weaponry that Israeli sources said were destined for Lebanon's Shiite militia Hezbollah. Hezbollah and Israel fought a 34-day war in 2006 in which hundreds of people were killed.