German MERS patient dies from 'subsequent' lung disease - after previously recovering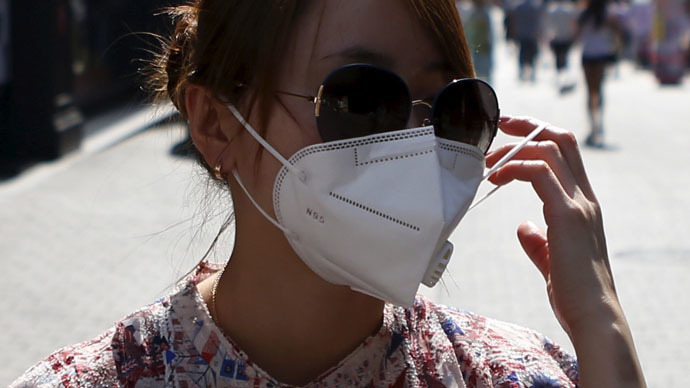 The third person to have suffered from Middle East Respiratory Syndrome in Germany has died. However, the local Health Ministry said it was not MERS that killed him.
The 65-year-old man, who contracted MERS during a trip to the Arabian peninsula in February, died of "another, subsequent lung disease," a statement by the Lower Saxony Health Ministry says.
According to local media, the man had undergone successful treatment for MERS and almost recovered. In mid-May he was transferred from an infection ward of the Osnabruck clinic to a hospital in Ostercappeln.
There are no indications so far that the man infected others. Some 200 people he had contact with were tested for MERS, and all the tests were negative, according to Die Welt newspaper.
So far, there have been only two MERS cases in Germany. In March 2013, a 73-year-old patient from the UAE died in Munich and the other one underwent treatment in Essen.
READ MORE: S. Korea pledges $45.2 mln to fight MERS as death toll reaches 19

Meanwhile the death toll in South Korea, where the largest outbreak of the virus outside the Middle East has been registered, reached 19 people on Monday. The first MERS case in the Asian country was confirmed on May 20. Currently more than 5,500 people are in quarantine.
Beware of MERS virus - travellers to Saudi Arabia, Qatar, UAE, Jordan, Tunisia, UK, France and Germany. #RETWEETpic.twitter.com/UXrU53jtab

— Tope Taiwo (@mr_topetaiwo) June 15, 2015
On Tuesday, the World Health Organization (WHO) is to hold an emergency session to address the "large and complex" MERS outbreak, first identified in humans in Saudi Arabia in 2012. There is currently no vaccine or cure for the virus.
READ MORE: 'Large & complex' S.Korea MERS outbreak kills 14th patient, more cases expected

The fatality rate of the disease has been estimated at 12.3 percent by the South Korean Health Ministry, much lower than the previous estimate of 40 percent.
People with underlying medical problems are more likely to suffer from severe MERS-related complications.
The symptoms include fever, coughing and shortness of breath, but there can be more serious complications, such as pneumonia or kidney failure.