'Stop over-the-counter sales of Monsato's weed killer' – French minister to garden shops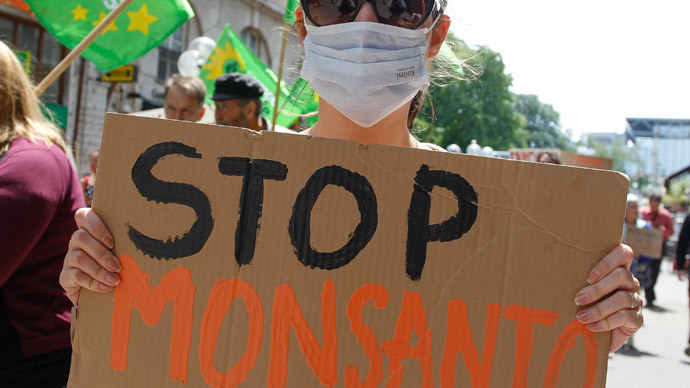 French environment and energy minister Segolene Royal has asked garden centers to stop self-service sales of Monsanto's Roundup weed killer to fight the harmful effects of pesticide.
"France must be offensive on stopping pesticides," Segolene Royal told France 3 television on Sunday. "I have asked garden shops to stop over-the-counter sales of Monsanto's Roundup."
The US agribusiness giant's weed killer came back under scrutiny in March, after its main active ingredient, glyphosate, was branded "probably carcinogenic to humans" by the International Agency for Research on Cancer (IARC), part of the World Health Organization (WHO).
Earlier this month, the French consumer association CLCV asked authorities to ban glyphosate herbicides, which are used domestically by amateur gardeners in France.
Le ministère @ecologiEnergie vous offre un guide pour jardiner nature, bon pour la santé et le jardin, zéro pesticide http://t.co/LNJ9w51Yb5

— Ségolène Royal (@RoyalSegolene) June 14, 2015
On Thursday Royal and the Minister of Agriculture made a joint statement announcing that phytosanitary products used to control plant diseases would only be available to amateur gardeners "through an intermediary or a certified seller" from January 2018.
READ MORE: WHO cancer division to rule on widespread herbicide's carcinogenic hazard
France plans to introduce a full ban on the use of pesticides by home gardeners from 2022, according to the statement made by the environment and energy ministry in April.
In response to the minister's statement, Monsanto said on Sunday it had no information about a change in authorization for selling Roundup.
"Under the conditions recommended on the label, the product does not present any particular risk for the user," the company said in an email sent to Reuters.
Glyphosate is the most-produced weed killer in the world, with applications in agriculture, forestry, industrial weed control, as well as lawn, garden, and aquatic environments, according to the IARC.
Monsanto has strongly contested IARC's classification, saying that "relevant, scientific data was excluded from review."
In the US, the herbicide has been considered safe since 2013, when Monsanto received approval for increased tolerance levels for glyphosate from the US Environmental Protection Agency (EPA).
You can share this story on social media: