'US drawing Europe into crusade against Russia, against our interests' – ex-French PM
The US is drawing European states into a "crusade" against Russia, which goes against Europe's interests, former French Prime Minister Francois Fillon has said. Speaking to French media, he stressed that Europe now is dependent on Washington.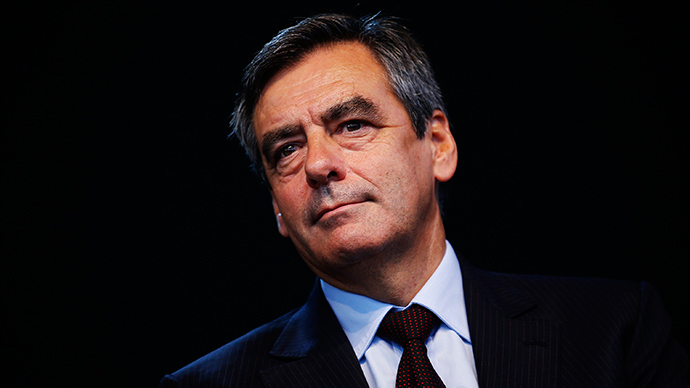 "Today, Europe is not independent… The US is drawing us [the EU] into a crusade against Russia, which contradicts the interests of Europe," Fillon told the BFMTV channel.
The ex-French prime minister, who served in Nicolas Sarkozy's government from 2007 till 2012, lashed out at Washington and its policies.
Washington, Fillon said, pursues "extremely dangerous" policies in the Middle East that the EU and European states have to agree with.
He accused German intelligence of spying on France "not in the interests of Germany but in the interests of the United States."
Fillon pointed out that Washington is pressurizing Germany to concede to Greece and find a compromise.
READ MORE: 'We must resist corporations': Le Pen targets troubled TTIP deal in new campaign
He noted the "American justice system" often interferes with the work of "European justice systems."
"Europe is not independent," the ex-PM said, calling for "a broad debate on how Europe can regain its independence."
This, however, would not be possible if Europe goes ahead and signs the Transatlantic Trade and Investment Partnership (TTIP), a proposed EU-US treaty, which has drawn much criticism for its secretiveness and lack of accountability.
"I am definitely against signing this agreement [TTIP] in the form in which it is now," he added.
The TTIP agreement seeks to formalize the economic relationship between the EU and US economies across the board. The two partners trade nearly €1 billion (US$1.1 billion) worth of goods and services annually.
Its supporters promise €100 billion in GDP growth for the EU and almost $90-billion growth for the US, as well as the creation of over 700,000 extra jobs in the US. However, TTIP critics warn the deal would create environmental problems, a loss of economic sovereignty, bring in torrents of genetically modified food and cause unemployment.
You can share this story on social media: