​Bilderberg goes IT: Shadowy club to talk AI, cyber-security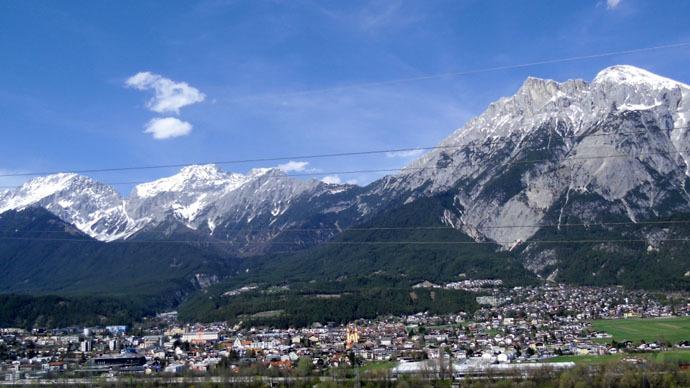 In between pontificating on the US election, Greece's turmoil and the position of Russia, participants in the shadowy Bilderberg conference are going to discuss the development of artificial intelligence and risks of cyberspace.
The club that has been bringing together west's most influential financiers, media moguls, industry captains, politicians and royalty for over six decades, is meeting this week in Austria. Some 140 guests are to visit the Telfs-Buchen alpine resort, where this year's conference is to be held, just 20 km from the site of the G7 summit. The group has published its agenda and guest list ahead of the four-day private event.
From politics, it brings together two current European prime ministers, Mark Rutte of the Netherlands and Charles Michel of Belgium, and several ministers such as UK Chancellor of the Exchequer George Osborne, German Defense Minister Ursula von der Leyen and Finnish Finance Minister Alexander Stubb.
A lower tier of public officials in the group includes the top US diplomat for combating Islamic State, John Allen. Prominent international organizations are represented by figures such as Benoît Coeuré, member of the executive board at the European Central Bank.
READ MORE: Bilderberg actually talks nukes, euro nationalism and… Barack Obama – leak
The intelligence community is represented by Thomas Ahrenkiel, who heads Danish secret service DDIS, who would be able to talk shop with former CIA director David Petraeus. The latter is announced as chairman of the private equity firm KKR Global Institute. Bilderberg regular Henry Kissinger, Nixon's former Secretary of State and National Security Adviser, is listed as head of Kissinger Associates.
The guest list also includes senior executives from financial giants including Deutsche Bank, Santander, AXA Group, JP Morgan, HSBC, BlackRock and Goldman Sachs, oil firms Royal Dutch Shell and BP, manufacturers Siemens and Airbus, media groups Bloomberg and The Economist, tech titans LinkedIn and Google and others.
The Bilderberg conference will discuss issues ranging from the upcoming presidential election in the US to European strategy to Iran, Russia, NATO and chemical weapons, according to the published agenda.
Less political topics are cybersecurity and artificial intelligence, of which Google's Deep Mind AI project head Demis Hassabis will probably have something to say. The US search giant also has Chairman Eric Schmidt and Vice President for Engineering Regina Dugan attending.
Little information is expected to leak through the walls of the hard-to-reach Austrian resort and no public statements are forthcoming after the club meeting. The secrecy surrounding Bilderberg conferences is meant to foster free dialogue between guests, but it also fuels conspiracy theories, which depict the club as a sort of shadowy cabal gathering each year to coordinate their manipulation of western policies.
You can share this story on social media: