Fire engine, ambulance ablaze at Ukraine oil depot fire (VIDEO)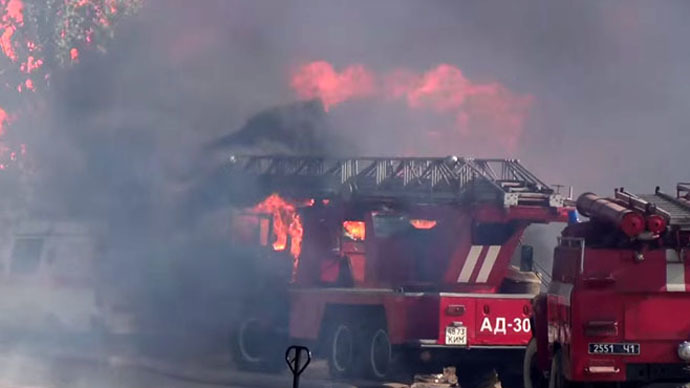 Video of the scene of Ukrainian oil depot fire has emerged, showing an ambulance and a fire engine ablaze, followed by a huge blast.
The video shows rescuers and firefighters running away from their equipment, which is engulfed in flames. Within a minute, a huge blast occurs, covering the whole area with plumes of smoke.
According to Ukraine's Emergencies Ministry, the fire destroyed some 10 vehicles involved in putting out the blaze.