Stuck in Japanese lift during quake? No problem – water and toilets to be inside!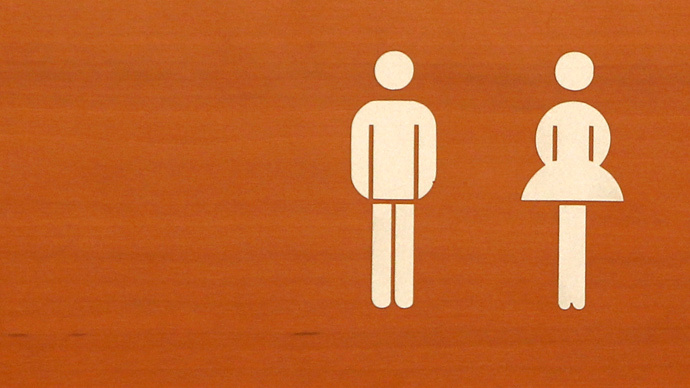 Elevators in Japan could soon be equipped with toilets and emergency drinking water for those trapped inside during an earthquake, an official said Wednesday. The next "big one" could leave up to 17,000 people stuck in lifts, the government estimates.
The toilets may consist of collapsible cardboard material with a waterproof bag or absorbent material inside, AFP reported.
Some of the country's newer lifts already have small seating areas for elderly riders, and installing toilet facilities underneath could be a possibility.
READ MORE: 5.6 Tokyo tremor shakes buildings in Japanese capital, halts subway
The move is a result of a meeting between officials from the Infrastructure Ministry and elevator industry bodies, an official from the Elevator Makers Association said.
The announcement comes after a 7.8 magnitude quake left dozens of people in elevators for over an hour Saturday. A total of 19,000 elevators stopped in the capital and neighboring prefectures, according to the Infrastructure Ministry.
Although most of the elevators automatically stopped at the nearest floor and opened their doors, 14 lifts were stranded between stories.
It's a situation that is likely to happen again, as Japan – which sits at the crossroads of four tectonic plates – is regularly hit by powerful earthquakes.
READ MORE: 'Stockpile toilet paper!' Japanese urged to buy more tissues to avoid being wiped out in a quake
In fact, the government estimates that the next "big one" may leave up to 17,000 people stranded in elevators. Seismologists say a massive quake will almost certainly hit Tokyo in the coming decades.
Japan has about 620,000 elevators in public or commercial buildings. About 20 percent of those are in Tokyo.
Twelve people were injured in Saturday's earthquake, according to the Tokyo fire department and local media. The quake was centered on a remote spot in the Pacific Ocean, about 900 km (550 miles) south of Tokyo, but was felt throughout the country.
In 2011, a magnitude-9 earthquake and subsequent tsunami led to the meltdown of three reactors at Fukushima Daiichi Nuclear Plant, causing the world's worst nuclear disaster since Chernobyl in 1986. Costly clean-up efforts are still ongoing, as the plant's operators have been struggling to contain radioactive water at the site.
You can share this story on social media: