World nuclear facilities vulnerable to cyber-attack – UN agency
Published time: 2 Jun, 2015 00:49
Edited time: 2 Jun, 2015 00:56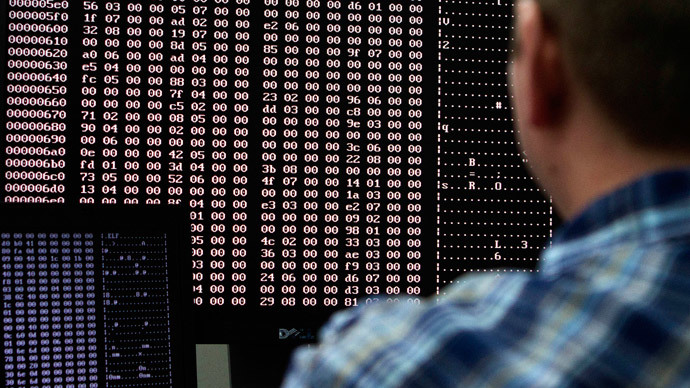 The UN's nuclear watchdog is urging the international community to take measures to keep their nuclear facilities safe from ever-growing cyber threats in the first-ever conference on the subject.
In front of a crowd of 650 experts from 92 UN member states at the International Atomic Energy Agency (IAEA) headquarters in Vienna, the agency's Director General Yukiya Amano warned that the world needed to enforce international measures to protect their nuclear facilities from cyber threats.
"Reports of actual or attempted cyber-attacks are now virtually a daily occurrence," he said in a statement. "The nuclear industry has not been immune. Last year alone, there were cases of random malware-based attacks at nuclear power plants, and of such facilities being specifically targeted."
READ MORE: Сybercriminals may provoke nuclear disaster - US, Russian generals
The conference, titled the International Conference on Computer Security in a Nuclear World, is the first of its kind and was called as a result of cybercrime and cyberterrorism becoming a daily reality. Running from June 1 to June 5, its purpose is to act as forum for nations to cooperate on an international basis regarding matters where cybersecurity and nuclear security intersect. Issues to be addressed during the meeting include, "computer security from a national perspective, trends in cyberattack and defense, computer security management in nuclear security, computer security threat analysis, computer security for industrial control systems, and operator experience in implementing computer security," according to IAEA.
In addition to UN member states, the conference is being attended by international organizations such as the International Criminal Police Organization (INTERPOL), the International Telecommunication Union (ITU), the UN Interregional Crime and Justice Research Institute (UNICRI), and the International Electrotechnical Commission (IEC).
A call for international cooperation in cybersecurity was also made in January by Eugene Kapersky, CEO of the Kapersky Lab, one of the largest private IT security providers in the world.
READ MORE: Cyber threats increase, new international net cops needed – Kaspersky to RT
Now months later, the IAEA is bringing that level of international cooperation closer to reality. "I encourage all countries to make full use of the services of the IAEA. Countries should also ensure that all internationally agreed nuclear security instruments are in force and actually used," Mr. Amano said. "I am confident that this IAEA conference will make an important contribution to strengthening nuclear security throughout the world. I wish you every success with your deliberations."