​Kinky & kosher: Rabbi sells sex toys to Orthodox Jewish couples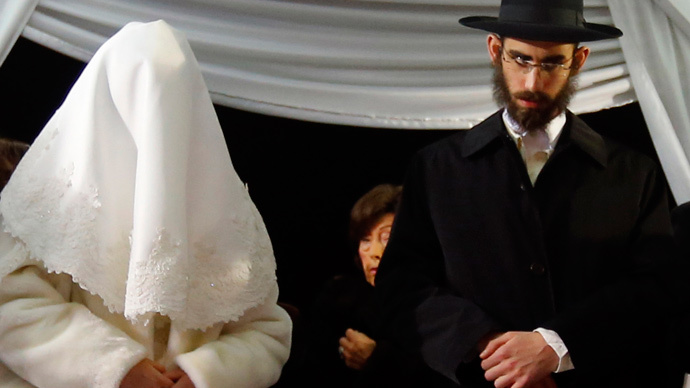 Orthodox Judaism has a lot of rules when it comes to sex, but one rabbi has made it possible for the religion's most conservative followers to spice up their love lives. From vibrators to intimate advice, Rabbi Alexander combines kinky with kosher.
If the idea hits you by surprise, that's because the topic of sex is still a "taboo subject" among the Orthodox community, Rabbi Natan Alexander told AFP.
But it doesn't have to be that way, according to the 34-year-old, who says Judaism "gives an important place to sexual pleasure."
Calling himself a "pioneer" in the field, Alexander created BeBetter2Gether, a website aimed at helping Orthodox Jews have more fun between the sheets.
According to Alexander, "giving pleasure to one's wife is a religious obligation," and he hopes to help couples around the world "better live their sexuality."
His online store offers just about anything a standard sex shop would sell – except it's all kosher.
While most sex toys are actually kosher, it's their packaging that presents the problem. Models ranging from scantily clad to downright naked feature on the packaging containing the toys, making it impossible for Orthodox Jews to purchase them.
But Alexander's website has solved that problem. In fact, the rabbi personally approves each product, giving it the Orthodox stamp of approval.
And for any skeptics who believe such products have no place in the Orthodox lifestyle, Rabbi Alexander says they're perfectly acceptable.
"Jewish law permits the use of these objects that can best help fulfill the commandment to give pleasure to one's wife," he said.
Some of those products even have an international twist: vibrators modeled after the Eiffel Tower, London's Gherkin skyscraper, and Dubai's Palm Island provide couples with the chance to go on a second honeymoon – sort of.
Many within the Orthodox community have welcomed Alexander's website with open arms, and his customers hail from countries as far away as the US, Britain, Australia, and South Africa. He sells about five items a day and receives more than 20,000 hits to his site a month.
But BeBetter2Gether is about more than just sex toys. Alexander also answers questions about sex in a way that "respects the rules of religious life."
Alexander is not the first Jewish leader to publicly address sex and eroticism among the religion's most conservative.
American Orthodox Rabbi Shmuley Boteach's 1999 book 'Kosher Sex' had blockbuster success, while his 2009 follow-up 'The Kosher Sutra' was also a bestseller.
You can share this story on social media: