'He will pay a heavy price': Erdogan threatens Turkish editor-in-chief for scandalous report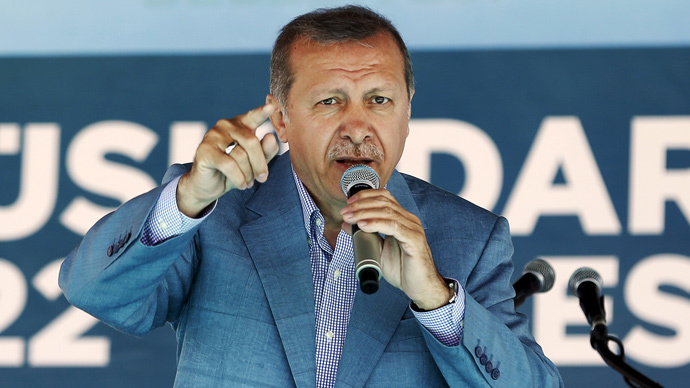 Turkish President Tayyip Erdogan has publicly threatened the editor-in-chief of a Cumhuriyet daily for publishing a report, which showed police discovering weapons ready to be sent to Syrian rebels in trucks belonging to Turkish intelligence.
"This slander and this illegitimate operation against the National Intelligence Organization (MIT) are, in a way, an act of espionage. This newspaper got involved in this espionage activity, too," Erdogan told the TRT public broadcaster.
The video published on the Cumhuriyet news website on Friday showed Turkish gendarmerie and police officers finding weapons due for dispatch to Syria on trucks belonging to the National Intelligence Organization (MIT).
The Cumhuriyet report said the footage was dated January 19, 2014, and described the arms in the trucks as weapons and ammunition.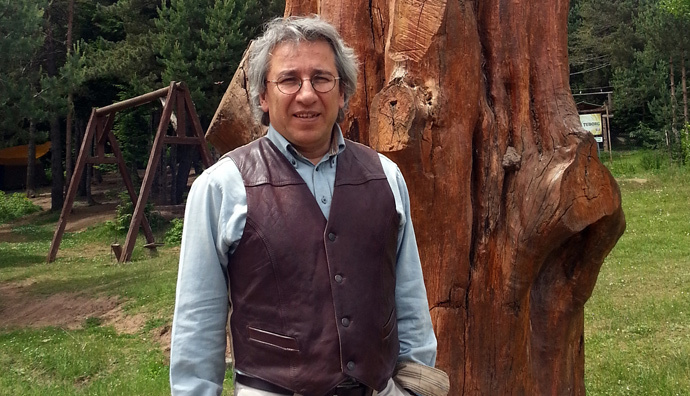 The Turkish president said the arms shown in the footage were transported to Turkmens in Syria. He added the numbers of weapons were provided to Cumhuriyet by a "parallel state" - political enemies determined to discredit his government.
"What only matters to them is casting a shadow on Turkey's image."
Erdogan promised sanctions against Cumhuriyet's editor-in-chief, Can Dundar.
"I suppose the person who wrote this as an exclusive report will pay a heavy price for this… I will not let him off lightly," Erdogan said, apparently referring to Dundar.
Dundar responded to the Turkish president's lambast on Twitter: "The person who committed this crime will pay a heavy price," he wrote, adding a link to the Cumhuriyet's story about Erdogan threatening him.
Bu suçu işleyen kişi, bedelini ağır ödeyecek. Öyle bırakmayız onu... http://t.co/Hv8nou5FmZ

— Can Dündar (@candundaradasi) May 31, 2015
Reuters also investigated the incident and showed testimony from the gendarmerie and officers. The latter claimed they discovered rocket parts, ammunition, and semi-finished mortar shells that were being transported in trucks accompanied by the country's state intelligence agency (MIT) to parts of Syria under Islamist control.
At the time of the incident, the Syrian side of the border in Hatay province, neighboring Adana province, was controlled by Ahrar al-Sham, an Islamist group.
The prosecutors said the trucks were searched in several raids by police and the gendarmerie – one in November 2013 and three others in January 2014 – on the orders of prosecutors acting on tip-offs that they were carrying weapons.
READ MORE: Turkish intelligence 'aided shipment of arms' to Syrian rebel areas
"Our investigation has shown that some state officials have helped these people deliver the shipments," prosecutor Ozcan Sisman, who ordered the search of the first truck on November 7, 2013 told Reuters in May.
Sisman and Takci, another prosecutor, have been arrested and now face charges of carrying out an illegal search. They both deny the charges.
About 30 officers involved in the search on January 1 and the incident on January 19 also face charges, including military espionage and attempts to overthrow the government, according to an April 2015 Istanbul court paper.
You can share this story on social media: