Proton crash caused by 3rd stage engine design flaw – Russian space agency
Published time: 30 May, 2015 00:17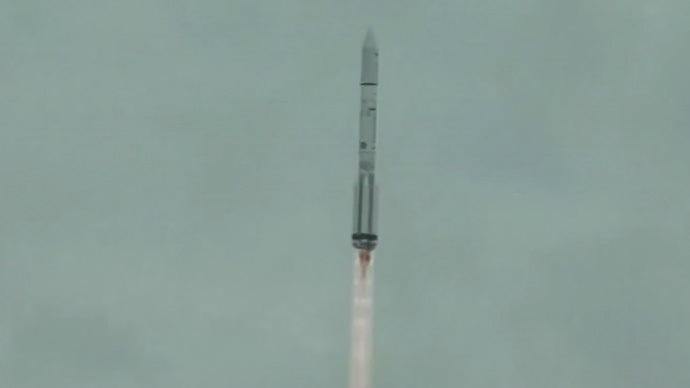 The Proton-M failure this month was caused by a newly-found design flaw in the rotor of the rocket's 3rd stage steering engine, rather than a manufacturing fault, the Russian Space Agency has announced, noting it will be easy to fix in future production.
The head of the Russian Space agency Roscosmos Igor Komarov said that the problem that caused the rocket to fail and eventually burn up in the atmosphere, was a fault in the operation of the steering engine rotor due to excessive vibrations, RIA-Novosti reported on Friday.
Komarov cited the conclusion of the commission he headed, saying that the vibration and failure of the engine was caused by "increased imbalance in operation of a rotor of a pump unit, due to the degradation of material properties in high temperature conditions and imperfection of the balance system."
"The failure was due to a design flaw," Komarov emphasized.
READ MORE: Russian Proton rocket lost after botched Mexican satellite launch
The measures being developed to ensure the success of future missions won't require major financing, and will include substitution of the rotor material, and modification to the balancing system and several mounting components.
On May 16, the launch of the Proton-M rocket with a Mexican communication satellite MexSat-1 aboard went wrong – and the third stage, the booster vehicle and the spacecraft, began spinning out of control and eventually burned up in the atmosphere above south-eastern Russia.
The Proton-M is the largest heavy lift launch vehicle in Russia's space fleet. Over a hundred launches have taken place so far, and ten of them failed. Russia's space agency said on Friday that despite regrettable failures, it will continue to use Proton rockets in space missions.Aliide, Today 5:00 PM