US begins training Syrian fighters in Turkey to combat ISIS - report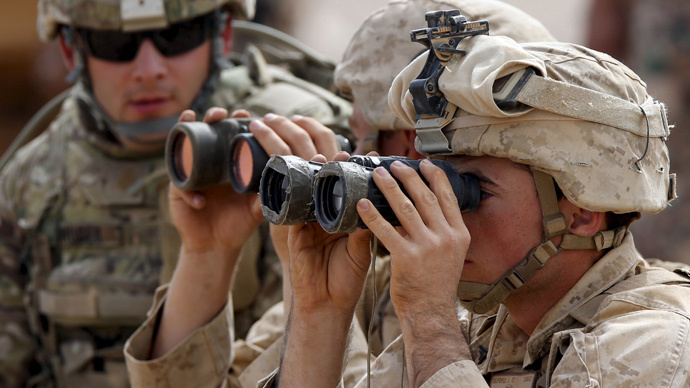 ​The US military has begun training Syrian opposition fighters in Turkey, in an effort to combat the so-called Islamic State, sources revealed to media. The reported move is an extension of a program that launched in Jordan weeks ago.
A US official, who spoke to Reuters on condition of anonymity, didn't elaborate on the size of the first group of recruits undergoing training, or when the instruction started.
The Pentagon declined to comment.
READ MORE: Meme's the word: US lawmakers want to 'blow ISIS out of the water' with...the internet
Washington hopes the program will train around 5,000 Syrian fighters a year, giving US military partners on the ground to help combat Islamic State (IS, formerly ISIS/ISIL). The training kicked off in Jordan earlier this month.
According to the Obama administration, the program aims to target only Islamic State forces – not troops loyal to Syrian President Bashar Assad. However, critics – including the US Congress – say that goal is not likely to be achieved.
The Syrians are being trained in basic military equipment and skills, "including firearms, communications and command and control abilities," AP reported earlier in May.
READ MORE: 'No will' to fight ISIS? US Defense Sec blasts Iraqi troops
The training program was made possible by legislation authorized by Congress last September, which set aside $500 million towards training. The US has maintained its troops won't engage with IS fighters on the ground.
All US military training of Syrian opposition fighters is taking place outside the country. Along with Turkey and Jordan, Saudi Arabia and Qatar have offered to host training sites.
So far, US involvement in Syria has been mostly limited to airstrikes – although special operations forces did kill a senior Islamic State leader there earlier this month.