Iran claims thwarting of US cyber attack on oil ministry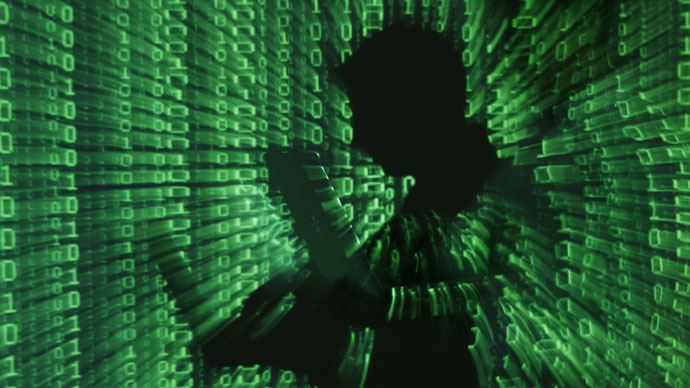 Iranian security experts have thwarted an industrial espionage attempt on Islamic Republic's oil ministry, cyber police chief announced, claiming the attack originated in the US.
Speaking at a cyber crime forum in Tehran on Tuesday, the head of Iran's Cyber Police (FATA) Brigadier General Seyed Kamal Hadianfar announced that Cyber Attacks Emergency Center had defended the oil ministry against hackers. The alleged attack took place during a four-day holiday on March 21-24.
"These hackers were from the US" Hadianfar said, as cited by FARS news agency. "The IP address for these hackers was in America."
The chief of cyber police said that Tehran had already informed Washington via an official letter and issued an "international judicial order" as FATA passed the issue to the foreign ministry.
READ MORE: CIA chief labels Iran deal critics 'disingenuous'
FATA discovers, identifies and solves some 90 percent of Internet crimes committed against Iran, Iran's Interior Minister Abdolreza Rahmani Fazli said speaking at the same event. "Iran has had a low number of cyber crimes as compared to other countries despite the presence of over 46 million Internet users in the country," the minister added.
The cyber standoff between Iran and the US has been widely reported over recent years. Both US and Tehran have accused each other of cybercrimes aimed at strategic sectors of the government and the economy.
In February 2015, US Director of National Intelligence James Clapper named Iran among the leading cyber threats to the United States. In the same month the Islamic Republic revealed that several cyber attacks on Iran's scientific and industrial infrastructures had been thwarted.
"Our enemies have undertaken many cyber war actions and of course the Islamic Republic of Iran's Armed Forces have also made eye-catching progress in area of cyber warfare and have been able to give proper responses to the enemies at different times," Senior Military Aide to the Supreme Leader Major General Yahya Rahim Safavi was quoted at the time as saying.
READ MORE: Iran 'thwarts sabotage attempts' at nuclear plant
One of the most well-known attacks on Iranian state infrastructure was carried out in 2010. A sophisticated malware called Stuxnet, apparently designed by a state actor, was used to infect equipment at Natanz nuclear facilities. The destructive computer worm compromised centrifuges, crippling Iran's nuclear enrichment capabilities. Tehran blamed the attack on the US, with Edward Snowden later confirming the tool was likely created by the NSA and co-written by Israel.
For its part the US State Department earlier this month refereed to Iran as a "sophisticated cyber adversary." Iran is "rapidly building cyber warfare capabilities" and may be planning a cyber attack on critical infrastructure, a State Department security report warned.
You can share this story on social media: