Failed state: New micro-kingdom of Enclava forced to move after drawing Slovenia's ire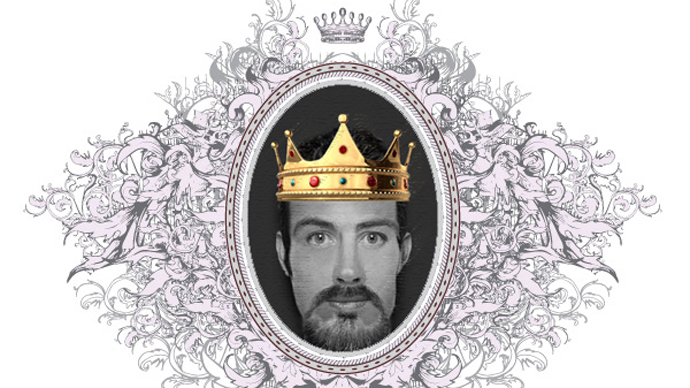 Enclava, a Balkan microstate proclaimed by a group of Polish tourists last month, has been forced to move to a new patch of land, after Slovenia said it was squatting on its territory.
"The Slovenian Foreign Ministry said on Thursday that the Terra Nullius [no man's land] claimed by the Kingdom of Enclava at strip of land at the Croatia–Slovenia border near the Slovenian village of Brezovica pri Metliki is in fact part of Slovenia and that the determination of land borders between Slovenia and Croatian will take place in the court of arbitration,"said a statement from King Enclav I, otherwise known as Kamil Wrona.
"The area near the Slovenian village of Brezovica, 50 kilometres (30 miles) west of Zagreb is not no-man's land as we were told by locals."
Seven states have emerged from the former Yugoslavia, after its breakup in 1991-2, and following years of fighting followed by a tentative peace, some of the border lines have still not been settled by the successor states.
But with a Hague panel due to rule on the Slovenia-Croatia border within the next year, Enclava has decided to take advantage of the frozen negotiations between Serbia and Croatia, and move onto a disputed patch of land next to another recently formed microstate.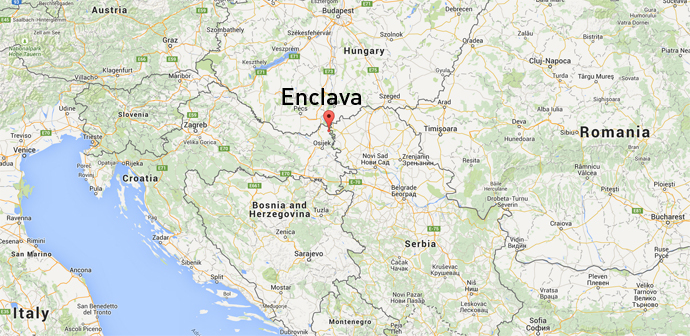 "To ensure the continued development of the Kingdom of Enclava, we have claimed the second of the largest unclaimed land portions along the Danube River near the Free Republic of Liberland," said Enclav I.
Official flag of the Kingdom of Enclava :-) pic.twitter.com/hpg1CqvynQ

— Kingdom of Enclava (@KingOfEnclava) May 16, 2015
Enclava, which numbers 134 citizens, according to its website, was created as a tax haven "where everyone, regardless of skin colour, religion or nationality, will be able to express their opinions, study for free, and earn money without worrying about taxes." A constitutional monarchy, it has held virtual elections for its cabinet, most of whom have not yet enjoyed the opportunity to survey their domain.
READ MORE: President of self-proclaimed Liberland 'arrested' for trying to cross into own country
Attempts to turn a website into a real state are likely to provoke a terse reaction from Zagreb and Belgrade, if Liberland's example is anything to go by.
After declaring independence on April 13 under the motto "Live and Let Live," the founders of the libertarian state have been repeatedly detained on Liberland's borders by police from both, Serbia and Croatia.
Evidently still tetchy from a conflict that took tens of thousands of lives, Zagreb called Liberland "a virtual caricature" of the divisions that took place in the early 1990s.
The self-styled George II, Emperor of Atlantium, another microstate outside Sydney, Australia, does not rate Liberland's and Enclava's chances of reaching statehood highly.
"Since 1820, there have been something like 300 micronations of substance that have existed in the world, and not a single one has ever become a sovereign state," he told Australia's ABC news.
"This is the problem with libertarian micronations: they actually think that by setting up this entity, by finding ways to get around existing laws that they think nobody has ever thought of before, that they can somehow become part of the global community of nations and become a sovereign state."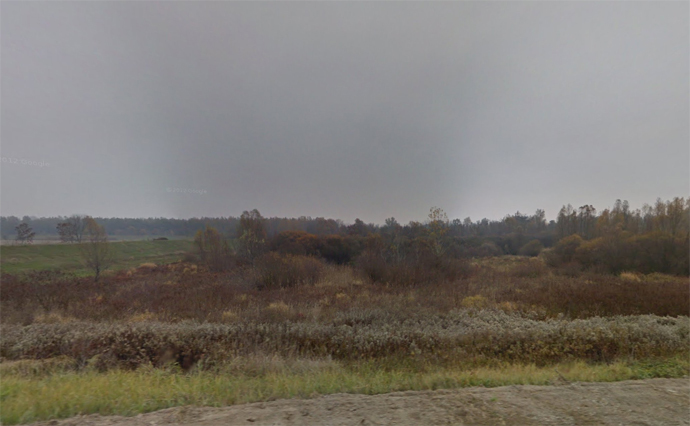 You can share this story on social media: