RT launches YouTube channel in Chinese, rocks Asian online platforms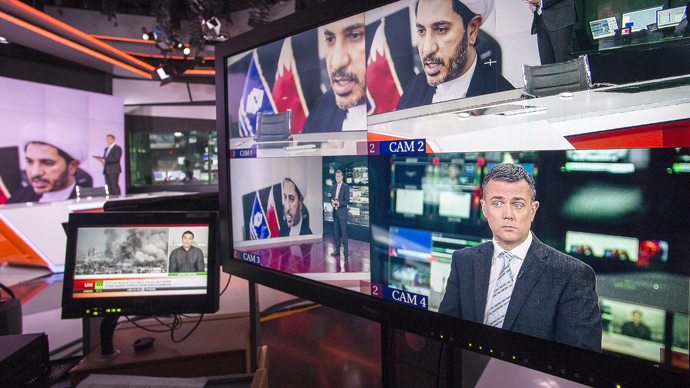 RT has stretched across continents to reach out to Chinese-speaking audiences launching a dedicated channel on YouTube. The global news channel has also been rocking on China's own platforms Youku and Tudou, where users can upload and share video clips.
By late May, RT hit over 7.6 million views on the popular Beijing-based video hosting resource Youku, which stands for "what's best and what's cool" in Chinese.
The Shanghai-based Tudou publishes over 50,000 new videos daily, including music, movie and TV clips. RT has garnered over 5.3 million views on the popular service as of late May.

In 2012 Youku reached an agreement to acquire its main rival, Tudou. As a result of the merger, Youku Tudou has grown to become the biggest online video site in China, with 500 million active monthly users.
RT's international news agency Ruptly, which provides real-time and archive visual news content to all media, from broadcast networks large and small to online content providers, is also actively present at the platform: Ruptly on Youku, Ruptly on Tudou. The two channels have together amassed over 5.8 million views.
YouTube itself has not escaped RT in Chinese - just this week the dedicated channel has launched on the global service.
'He who asks is a fool for five minutes, but he who does not ask remains a fool forever' https://t.co/XQpJLgiLc7

— RT (@RT_com) May 22, 2015
RT has been growing its family. Two of the most recent additions are RT en francais and RT Deutsch that offer alternative-to-mainstream online news and comments to French-speaking and German-speaking audiences. Those two have brought RT's language output to six, along with English, Arabic, Spanish and Russian.
READ MORE: Want more RT? Tune in for French and German
RT is already the leading news provider on YouTube. Last December, RT hit 2 billion views on the popular video-hosting resource. Only a year earlier, RT International was the first news channel to achieve over 1 billion views.
You can share this story on social media: