Happy slice: Pizzeria owner arrested after lacing cops' meal with synthetic marijuana
Published time: 22 May, 2015 18:03
Edited time: 24 May, 2015 06:48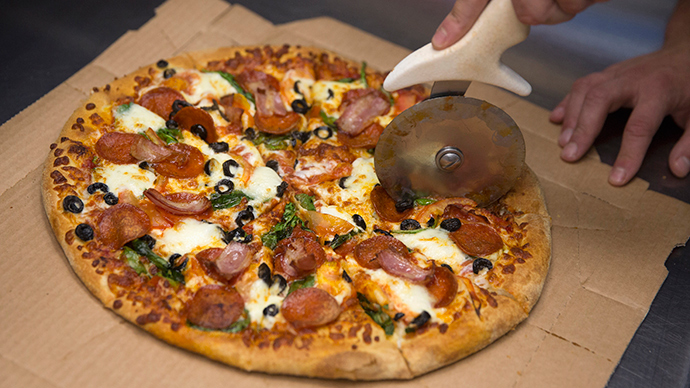 The owner of a pizzeria in Israel has been arrested for lacing a pizza ordered by two policemen with "Mr. Nice Guy," a synthetic marijuana. Both men became ill and were hospitalized following their meal.
"I knew the pizza was for the cops, but the guy I spoke with sounded cool on the phone and told me to put whatever I wanted on it," the owner of the Holon pizzeria told police, as reported by Walla website. "So, instead of oregano, I sprinkled Nice Guy."
READ MORE: First 'ecstasy' shop opens in Amsterdam
After eating the pizza, the two men were taken to Tel Aviv's Ichilov Hospital with symptoms of vomiting, body tremors and dizziness. Tests revealed they had ingested the drug.
Israeli police said they regard the incident as serious and will be requesting a court order to close down the pizzeria on the grounds of public safety.
The restaurant owner was due to appear in court Friday for an extension of his remand.
Mr. Nice Guy is just one of many types of synthetic marijuana, which is seen as more dangerous than the real thing because its active ingredient binds more strongly to cannabis receptors in the brain. About a year ago, Israeli police announced they had seized 3 1/2 tons of the chemicals used to make the drug from a warehouse in Be'er Sheva.