Yemeni group hacks 3,000 Saudi govt computers to reveal top secret docs – report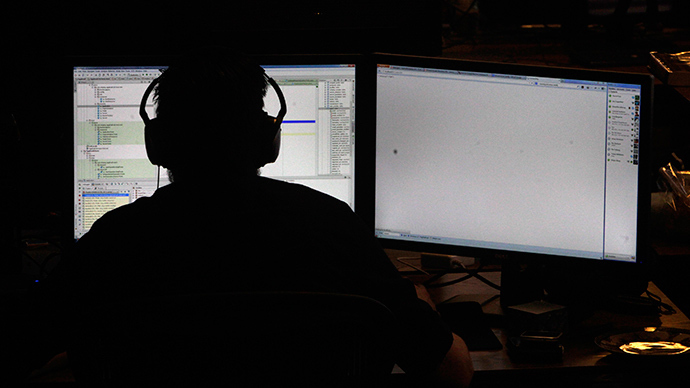 Yemeni hackers have allegedly released thousands of top secret Saudi Arabia documents, including spies' identities, after gaining "full control" of over 3,000 computers and servers belonging to Riyadh's Foreign, Interior and Defense Ministries.
The Yemen Cyber Army group claims it not only has the addresses, phone numbers and emails of top Saudi diplomats, Foreign Ministry staff, secret agents and army personnel, but also got hold of classified files and correspondence of senior Riyadh officials with other countries and governments since early 1980s.
"We have gained access to the Saudi Ministry of Foreign Affairs (MOFA) network and have full control over more than 3,000 computers and servers, and thousands of users. We also have access to the emails, personal and secret information of hundreds of thousands of their staff and diplomats in different missions around the world," the hackers informed in a statement cited by the Iranian semi-official Fars news agency.
"We publish only few portions of the vital information we have, just to let them know that 'truly the flimsiest of houses is the spider's house'," the hackers' statement alleged.
Arm-ageddon: US to resupply #Israel's missiles arsenal, sell attack choppers to Saudi Arabia http://t.co/F7QBc0IYjSpic.twitter.com/mJJmAZdjdJ

— RT (@RT_com) May 22, 2015
The Yemen Cyber Army has pledged that "portions of the visa secret information, thousands of documents from the Saudi Foreign Ministry automation system and secret emails will be published gradually so as to keep Saudi puppets always in fear of their identity disclosure.
"We have the same access to the Interior Ministry (MOI) and Defense Ministry (MOD) of which the details will be published in near future" the hacking group added. According to Fars, the group has also warned that it would soon cause greater damage on the Riyadh government if it refrains from attacking "Muslims in Yemen," adding, "Do not blame anyone but yourself and expect greater harms."
Saudi Arabia moves 'strike force' to Yemen border – reports http://t.co/GlxvyUCICApic.twitter.com/oo740QN3wA

— RT (@RT_com) 11 мая 2015
Yemen Cyber Army first made headlines in mid-April when it hacked the website of a London-based daily newspaper al-Hayat in protest at Riyadh's 'invasion' of Yemen. According to a statement left on AlHayat's website, which also run a photo of the Lebanese Hezbollah leader Seyed Hassan Nasrallah, the hackers wanted "to support Yemen revolution."
In a bid "to warn all Pro-Saudi or pan-Arabs accept Yemen Revolution and join us against your dictators", the Yemeni group had also reportedly leaked the names of the paper's readers and subscribers.
READ MORE: Yemen civilians narrowly avoid death as failed Saudi shell dropped on house (PHOTO)
Last week a Saudi Arabian-led coalition resumed airstrikes against Yemen's Houthi militia, shortly after the expiry of a five-day ceasefire which was introduced to allow delivery of food, fuel and medication to those caught in the conflict. The bombardment resumed despite UN calls to extend the humanitarian pause.
In September, Houthi rebels took control of the capital, Sanaa, ousting Sunni President Abd-Rabbu Mansour Hadi, who fled to Saudi Arabia.
According to UN humanitarian agency UNHCR, as of mid-May 1,849 people had been killed and 7,394 others injured in the Yemeni conflict, since the Saudi-led air campaign began in late March. The escalating humanitarian crisis has already left millions short of food and fuel.
You can share this story on social media: